Big Challenge trotz Corona - Die Online-Herausforderung wurde angenommen und erfolgreich bewältigt
Vieles war im Schuljahr 2019/2020 anders, trotzdem haben 35 Schülerinnen und Schüler aus den Jahrgangsstufen 5 bis 8 am Big Challenge Wettbewerb teilgenommen und ihre z. T. überdurchschnittlichen Englischkenntnisse unter Beweis gestellt. Erstmalig absolvierte der größte Teil der Teilnehmerinnen und Teilnehmer den Test in diesem Jahr in seiner Onlineversion. Kurz vor Ende des Schuljahres wurden die Schülerinnen und Schüler dafür mit verschiedensten Preisen und einem entsprechenden Zertifikat belohnt.
Vor allem in den Jahrgangsstufe 7 und 8 lagen die Ergebnisse der GymBo Schülerinnen und Schüler deutlich über dem Landes- und auch Bundesdurchschnitt. Ganz besonders seien an dieser Stelle drei Schülerinnen und Schüler genannt, die 320 und mehr der möglichen 350 Punkte erreicht haben. Außerdem erlangte die beste Schülerin der Jahrgangsstufe 7 den 73ten Platz landesweit. Allen Teilnehmerinnen und Teilnehmer am diesjährigen Wettbewerb auch von dieser Stelle noch einmal "Congratulations".
And the winners are:
Klasse 5c
Malou Werthes
Tessa Scherix
Elias Schett
Jannik Gockel
David Schultz
Klasse 5d
Leon Marré

David Affa
Lucas Piontek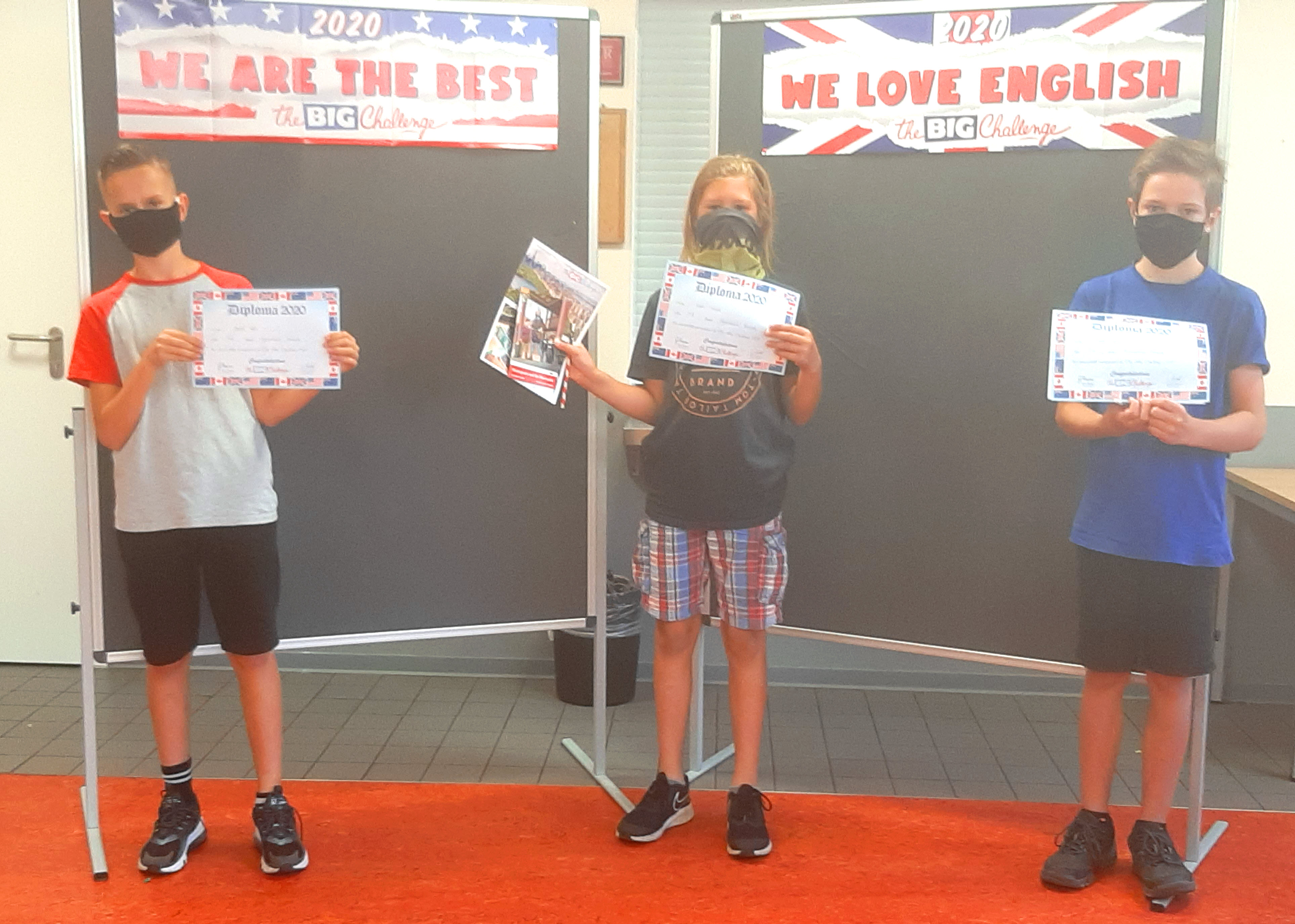 Klasse 6a

Nils Nadolny

Klasse 6c
Noemi Talia Esen

Emma Bunte

Mia Weiss

Tom Kutzig

Victoria Bunte

Elina Leubner
Sachin Manokaran
Ronja Remy
Lana El Tawil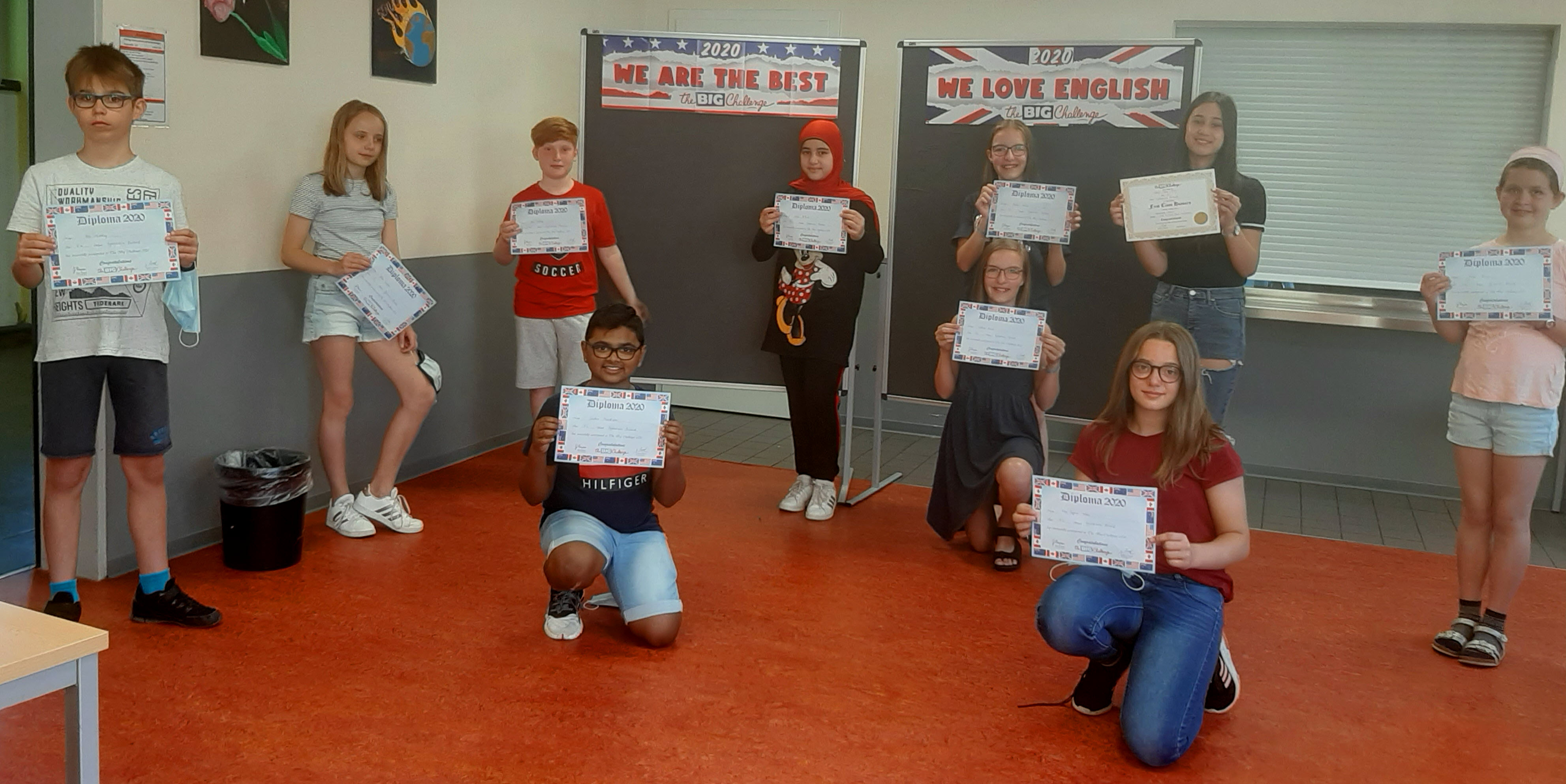 Klasse 8a

Lucas Hein

Ole Beilharz

Noah Beckmann

Lionel Singendonk

Paul Kleiner

Lennard Braam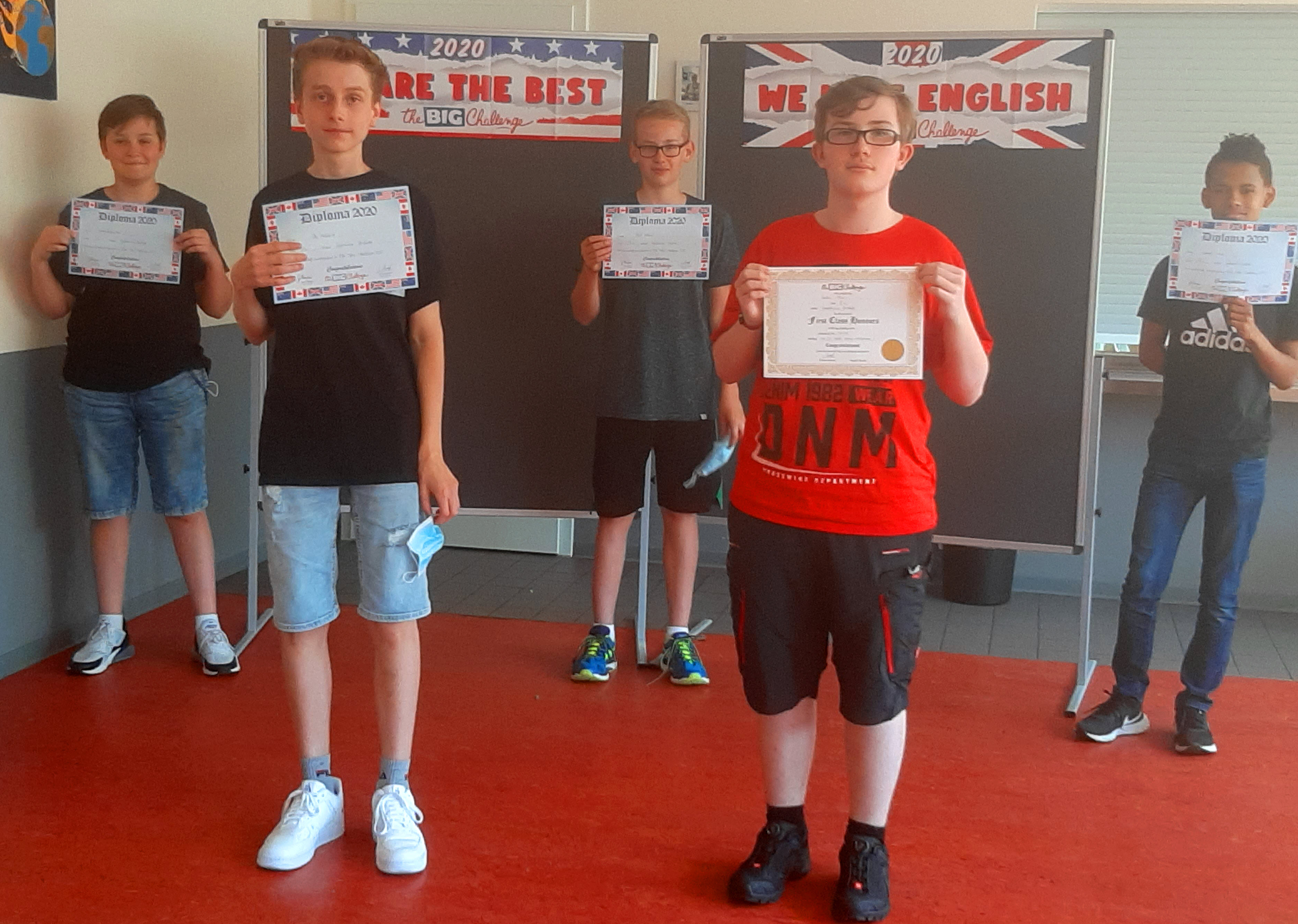 Klasse 7b

Lea Nahn

Simon Schmidt

Aaron Grund

Mérida Barcikowski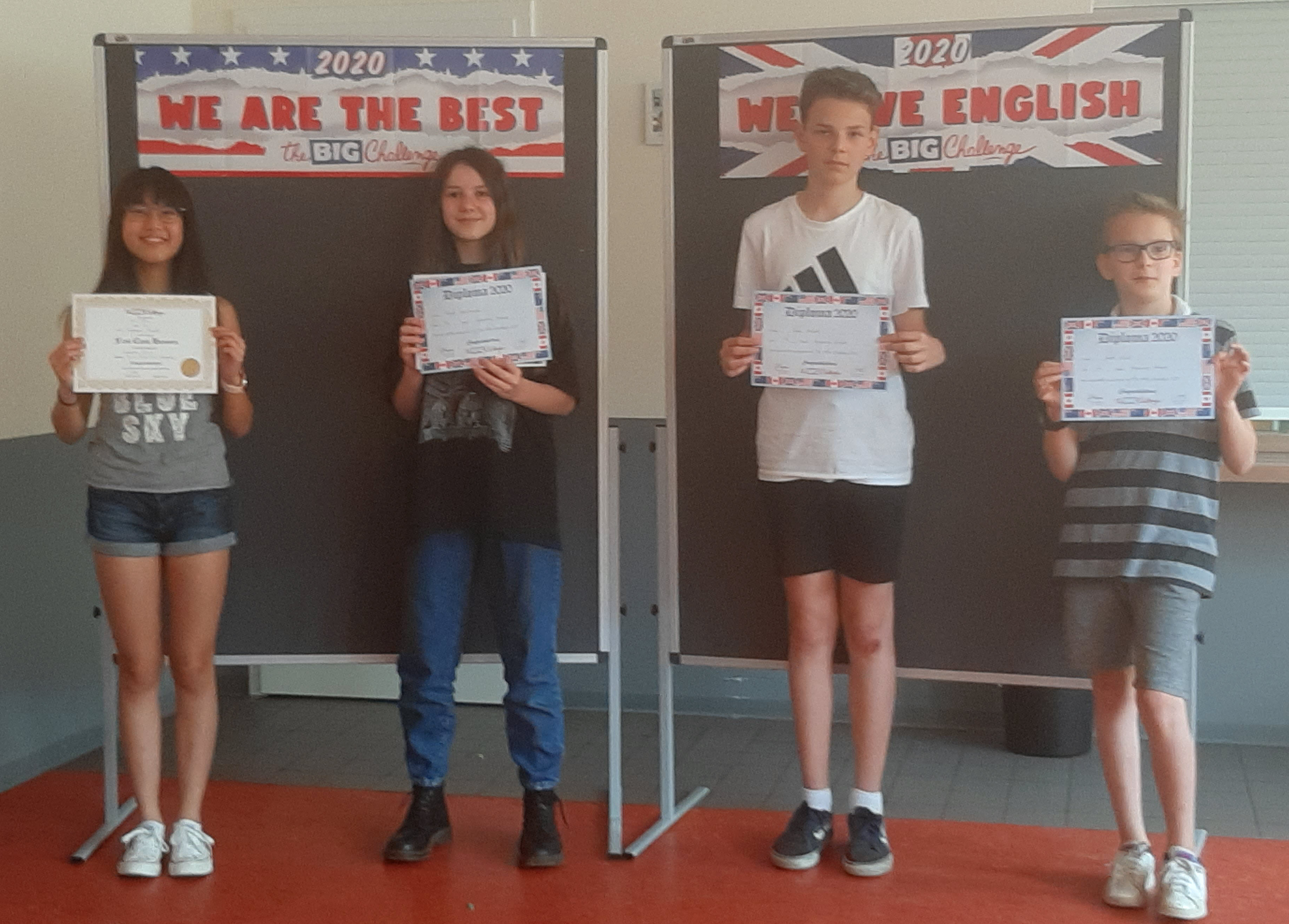 Klasse 7d
Nils Rönnebrink

Nico Berchter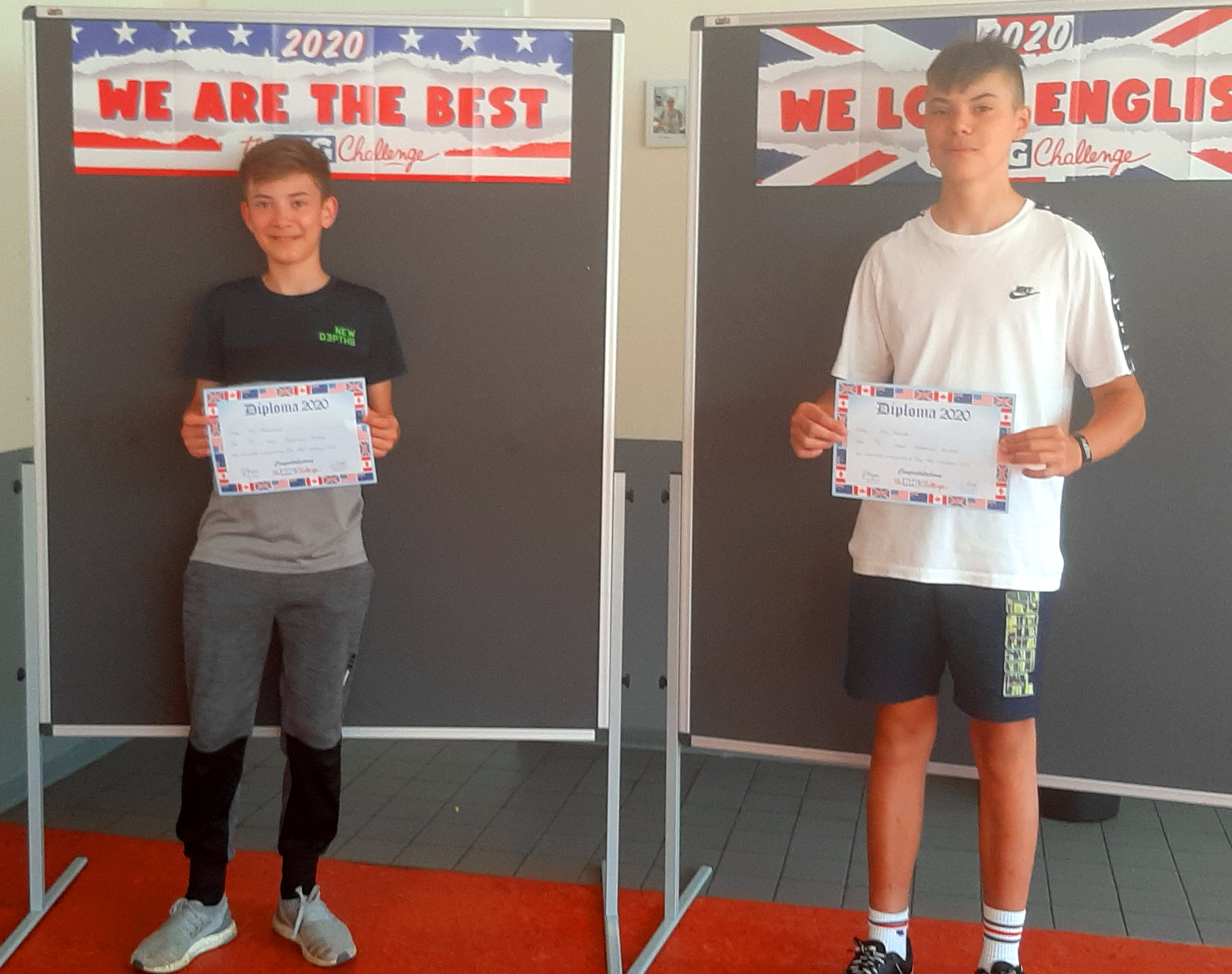 Klasse 8c

Katharina Klein

Lilith Gatz

Henry Müller

Kasim Albdeery

Cengiz Sezgin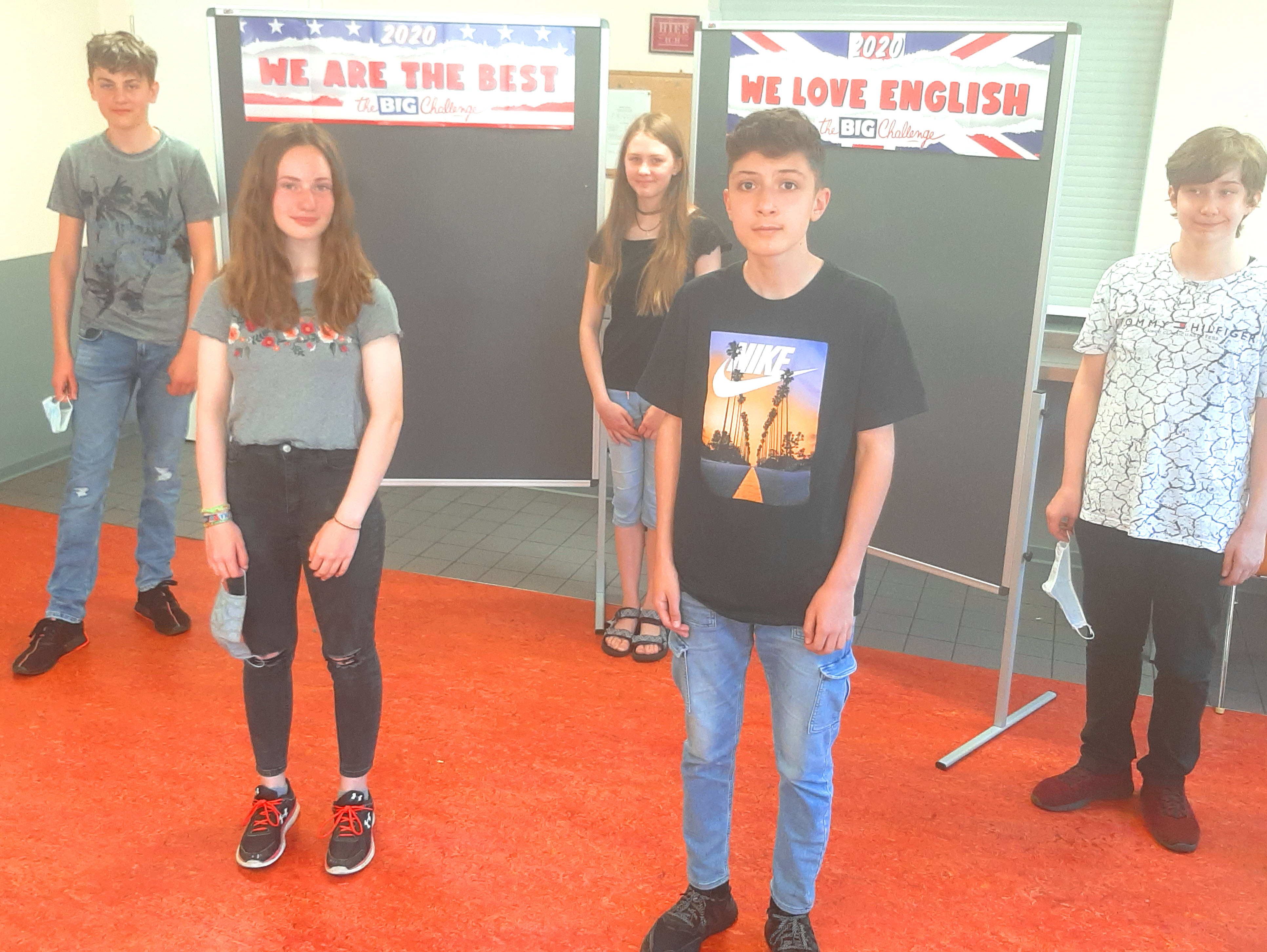 Hinweis zu den Fotos: Die Kinder haben nur einen kurzen Moment ihre Mundschutzmasken für das Foto unter Einhaltung des gefordeten Abstands abgenommen.