Dienstag 17.10.2023
Besichtigung Georgia Aquarium und World of Coke
Wie jeden Morgen seit Beginn des Austausches begann mein Tag mit dem Klingeln des Weckers um 6.00h morgens, um einiges früher als ich normalerweise aufstehe, und wie jeden Morgen seit Beginn des Austausches bedurfte es etwa fünf Minuten Dauerklingeln des Weckers, um mich und Spencer (mein amerikanischer Austauschschüler und Sohn der Gastfamilie, bei der ich untergebracht bin) zum Aufstehen zu bewegen, um um circa 7.00h das Haus zu verlassen. Da an diesem Morgen nicht mehr wirklich viel Zeit zum Frühstücken übrig blieb, beschlossen wir auf den MC Donalds Drive In zurückzugreifen, wo es dann typisch amerikanische Pancakes gab, welche wir im Auto auf dem Weg zur Schule verzehrten.
Dort angekommen ging es dann relativ schnell zum Bus, welcher uns durch den des öfteren stockenden Verkehr auf dem Highway Richtung Downtown Atlanta manövrierte und uns bei der ersten Station des Tages, dem Georgia Aquarium, absetzte.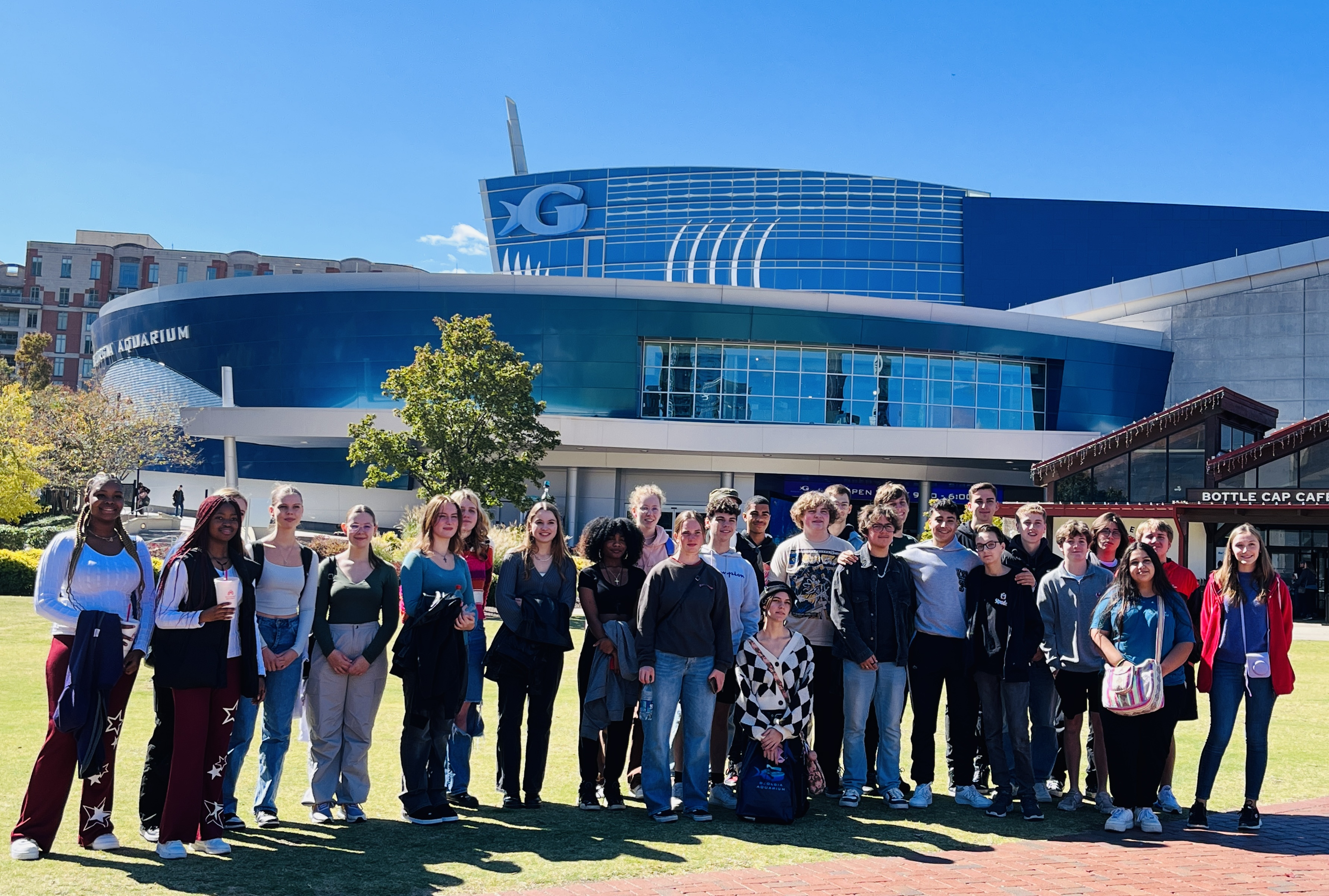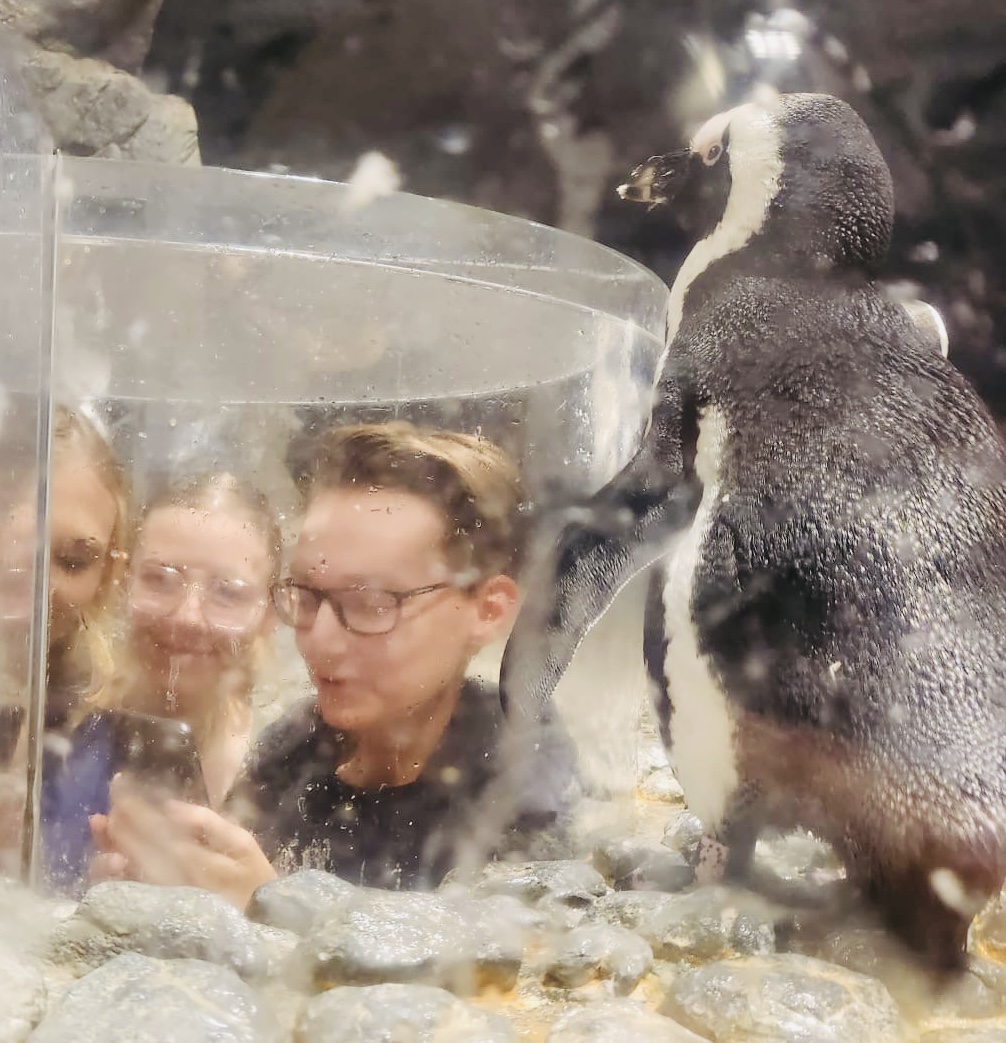 Wenn man ethische Bedenken und die Frage ob es beispielsweise vertretbar ist, einen Walhai in einem Aquarium zu halten, das gerade einmal doppelt so groß ist wie der Walhai selbst, herunterschluckt, bietet das Georgia Aquarium ein sehr beeindruckendes Schauspiel aus unzähligen verschiedenen Arten. Das Gebäude ist in verschiedene "Erlebniswelten" beziehungsweise Themenabschnitte aufgeteilt die sich je nach Tierarten und Inszenierung unterscheiden. Besonders interessant fand ich, dass es in den meisten Aquarien die Möglichkeit gab, durch kleine Tunnel in den Innenbereich des Aquariums zu kriechen und so die Tiere aus wenigen Zentimetern Entfernung zu sehen. Ein wenig schade fand ich jedoch, dass die amerikanischen Austausch Schüler, da sie das Georgia Aquarium bereits kannten, oft schneller waren als die deutschen Austauschschüler und sich die "Freundesgruppen" daher nicht so wirklich gemischt haben. Als krönenden Abschluss des Aquarium Besuchs gab es eine große Delphin Show, welche wie der Rest des Aquariums im saisonalen Halloween-Stil inszeniert war und mich wirklich beeindruckt hat. Bevor es weiter zur World of Coke ging, gab es zunächst circa eine Stunde "Lunch Break" in der CNN Mall, wo es freie Auswahl zwischen Fast Food, Fast Food und mehr Fast Food gab.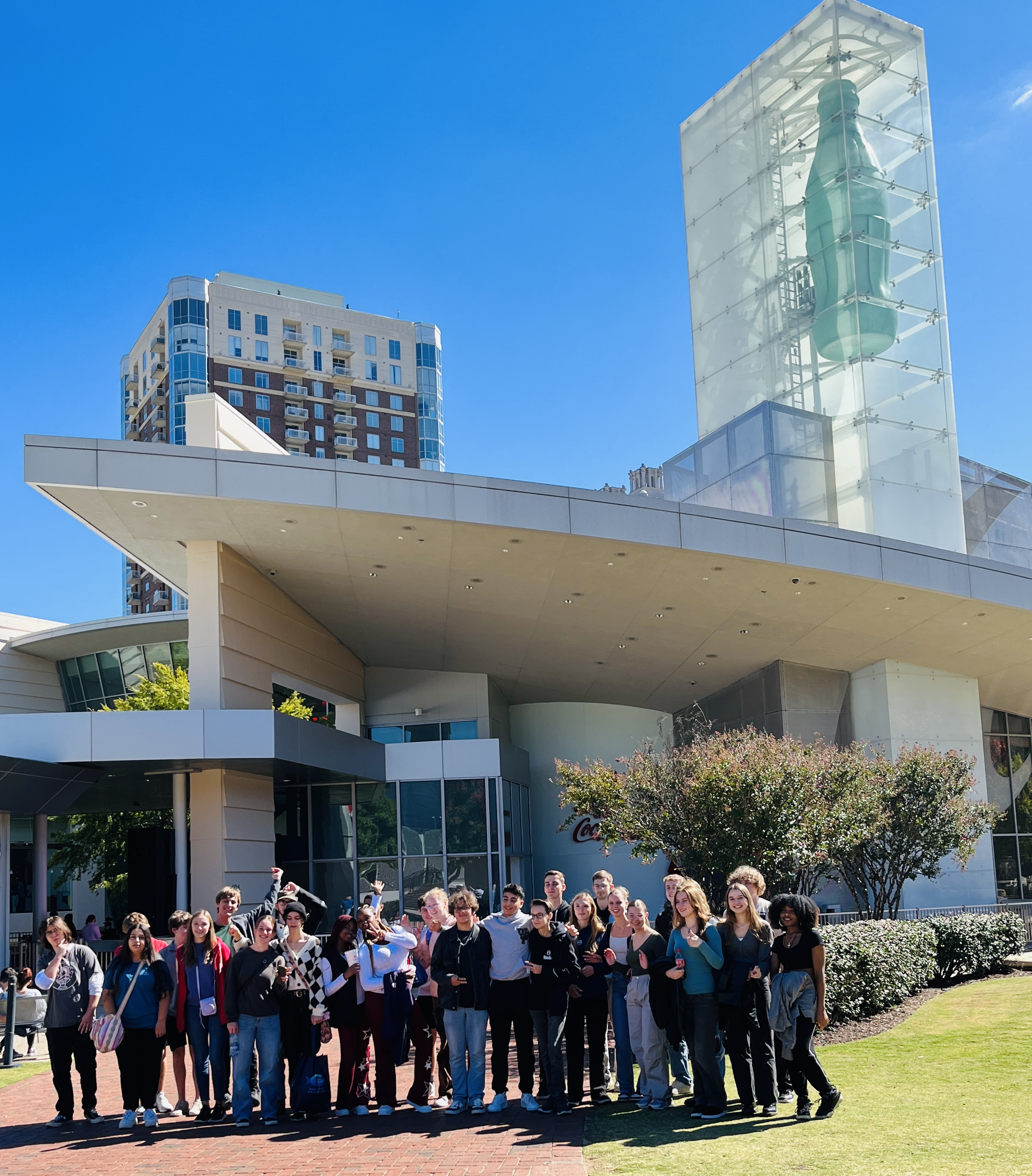 Die World of Coke lässt sich in erster Linie als große Werbefläche für Coca Cola beschreiben, welche dennoch sehenswert ist. Der Besuch startete mit eine kurzen Firmengeschichte von Coca Cola in einem Raum voller Erinnerungsstücke wie einem "Cola-Mixer" aus dem Jahr 1896, woraufhin man uns bat, in einem kleinen Kino Platz zu nehmen, in welchem dann ein circa 5-minütiger Werbefilm gezeigt wurde.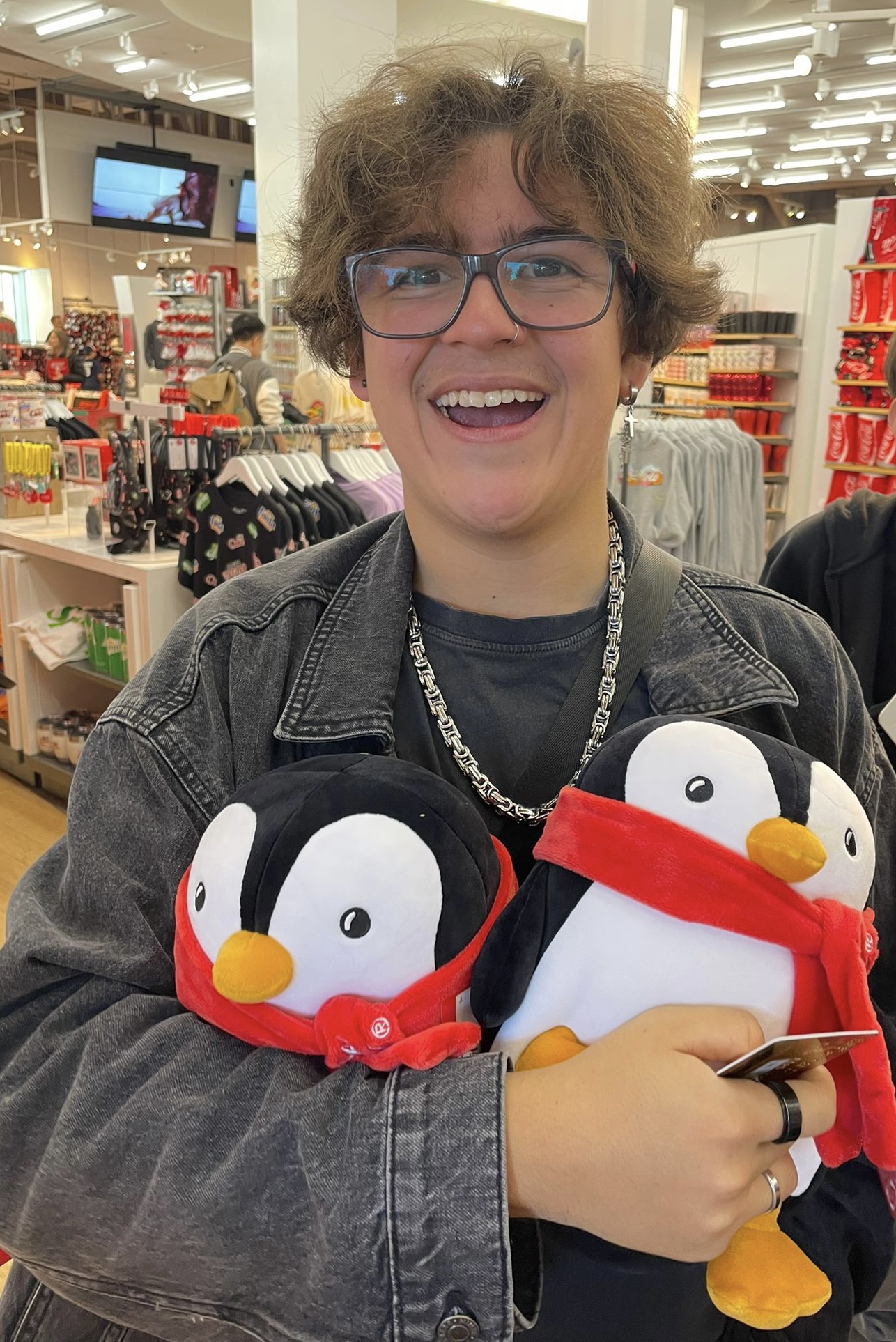 Danach begaben wir uns zunächst in den "Taste-It" Bereich, in welchem man 32 verschiedene Limonaden von Coca Cola probieren konnte, die weltweit vertrieben werden. Hier gab es geschmacklich viele sowohl positive als auch negative Überraschungen (Ich kann Beverley definitiv nicht weiterempfehlen) und Magenprobleme nicht nur als Einzelfall. Einige weitere Attraktionen bestanden aus einer Tour durch den "Vault", dem Raum, in dem das Original-Coca Cola Rezept aufbewahrt wird, einem Editor für eigene Cola-Flaschen sowie einem kleinen Museum mit den wichtigsten Meilensteinen der Coca Cola Geschichte. Zum Schluss ging es dann in den Souvenirshop, in welchem jede es jede menge Coca Cola-Merchandise zu kaufen gab und in welchem wir auch unsere neuen Gruppenmaskottchen (Zwei Plüsch Pinguine) Herbert & Herbert erhalten haben.
Um den Tag angemessen ausklingen zu lassen, haben wir uns mit einigen anderen Austauschschülern zum Dinner bei KJ (Louis Austauschpartner) verabredet und den Abend mit Pool spielen und Netflix schauen beendet, wonach wir nur noch erschöpft ins Bett gefallen sind.
Tom Majoreck & Louis Ramon Chevalier Rivera