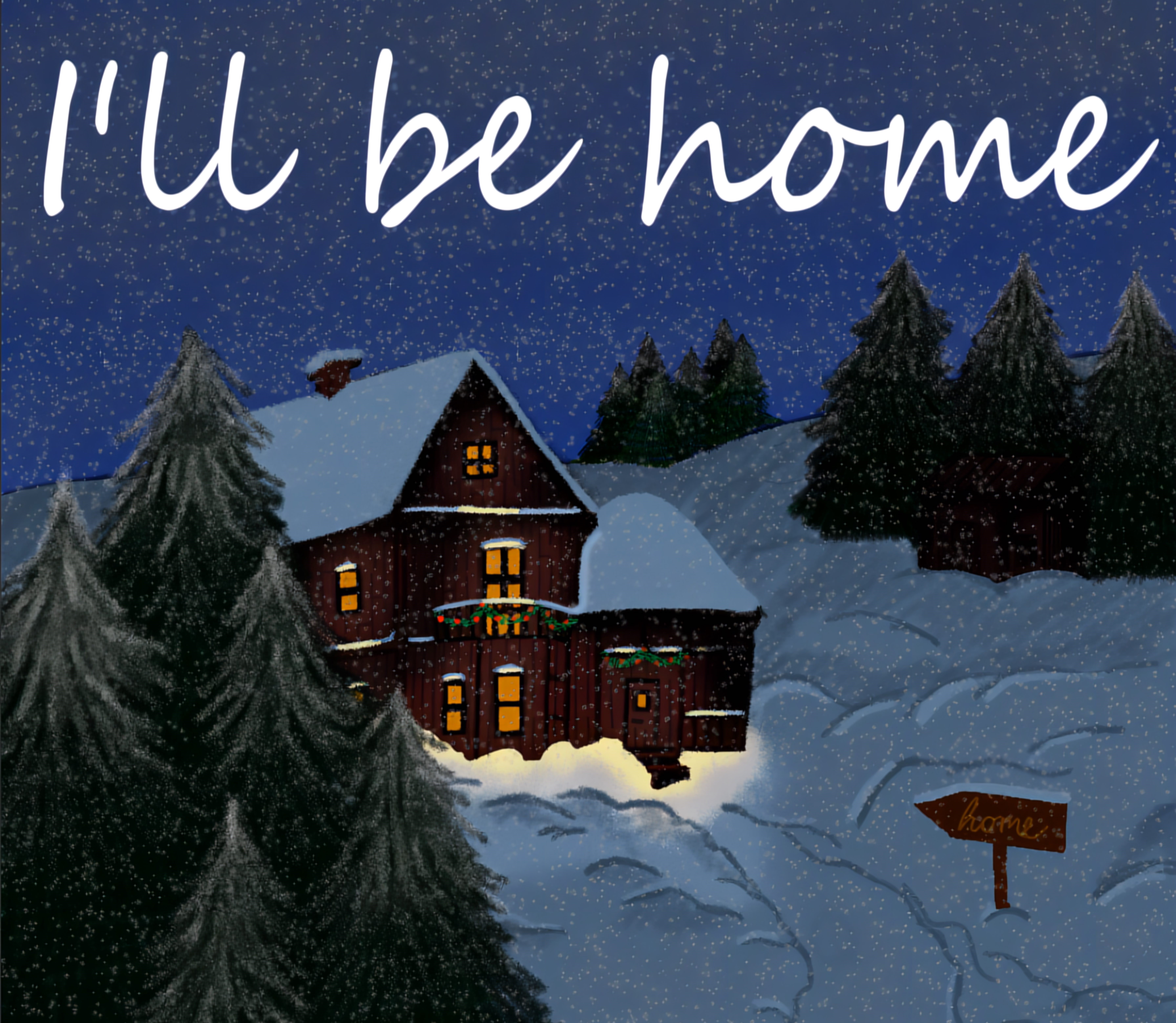 Natürlich bereitet es den kleinen und großen Katastrophen um uns herum keinen Abbruch, ob wir gerade Weihnachten feiern oder nicht. Doch vielleicht ist das Fest gerade deshalb in diesem Jahr von besonderer Bedeutung, trägt es doch all die Verheißungen der Begegnung, des Zusammenseins und des Miteinanders in sich, auf die wir in den vergangenen Jahren verzichten mussten. Das traditionelle GymBo-Weihnachtskonzert blieb von den Aussetzern im gemeinschaftlichen Puls nicht ausgenommen – es fiel im vorletzten Jahr aus, gerierte sich im letzten Jahr als virenfreier Livestream und fand nun im Jahr 2022 endlich wieder an zwei aufeinanderfolgenden Abenden in der Borbecker Dreifaltigkeitskirche zum Anfassen statt.
Der Erprobungsstufenchor mit Musiklehrer und Organisator Nico Zöller
Nach den ersten Takten wurde dann bereits klar, was man in den letzten Jahren vermisst hatte: Die Vibrationen der Musik, den Blickkontakt mit den Künstlern, den Wortwechsel mit den Sitznachbarn. In der Pause die Gespräche mit Leuten, die man lange nicht gesehen hat. Dass das GymBo-Konzert seit fast dreißig Jahren immer den Weg zum Fest und zu den Ferien mit Familie und Freunden gewiesen hat, ist die Hintergrundthematik so manchen Gesprächs.
Nicht zuletzt variiert der vom GymBo-Chor gesungene Meghan Trainor- Song "I'll be home" das Motiv des Nachhausekommens - Konzertorganisator Nico Zöller fand den Titel so gut, dass er daraus das Motto der diesjährigen Konzerte machte. "Wir wollten die Elemente des Innehaltens, des Sich-Besinnens in einer aufgeregten Zeit betonen", sagt der Musiklehrer. "Und der Begriff 'Zuhause' kann ja vieles einschließen: Orte, Menschen oder auch Traditionen wie das Weihnachtskonzert – immer, wenn man sich 'zuhause' fühlt. Entsprechend haben wir einige musikalische Verweise darauf in die Setlist eingewoben."
Das musikalische Thema aus '73er-Filmhit "Drei Haselnüsse für Aschenbrödel" ist – genau wie "Rudolph the red-nosed reindeer" – eben ein Weihnachtsklassiker für die ganze Familie. Das Schulorchester und der Chor trugen beides professionell, enthusiastisch und zum Mitsingen einladend vor. Pianist Jan Segieth steuerte mit seiner mitreißenden Chopin-Interpretation die reflektive Eleganz bei, die eine Weihnachtsfeierlichkeit immer benötigt.
Doch auch die Ehemaligen spielten mit der Grundthematik des diesjährigen GymBo-Konzerts, etwa mit Coldplays selbstreflektivem Hit "Fix you" oder dem tradtionellen Christmas-Carol "Joy to the world." Der talentierte - so junge - Erprobungsstufenchor neben dem Ehemaligenensemble mit Familien, Bärten und Doktortiteln; Fünftklässlerinnen neben Abiturientinnen; der erfahrene Musiklehrer und stellvertretende Schulleiter Benjamin Zaschke neben der Musik- und Sportkollegin Sophie Rademacher, die gerade erst eingestellt wurde – die Kontraste im Miteinander prägten das Weihnachtskonzert auch in diesem Jahr als schulgemeinschaftliches Event.
Schulleiter Lars Schnor hält das für ein zentrales Element der alljährlichen Konzerte. "Das Miteinander einer Gemeinschaft zaubert man nicht aus dem Hut, es entsteht über das Zusammensein und das Verwickeltsein unterschiedlicher Menschen in dieselben Projekte." Schnor sieht in dem schulgemeinschaftlichen Event eine hohe Strahlkraft: "Rituale wie so ein Konzert runden das Jahr ab, laden zur Begegnung und zum Reflektieren ein - wenn wir als GymBo so ein Event initiieren und aufrechterhalten können, dann haben wir für unsere Schulgemeinschaft und unseren Stadtteil etwas Positives und Nachhaltiges erwirkt."
Text: Sonja Klever
Fotos: Sonja Klever & Marcel Gibowski