"The Final Countdown"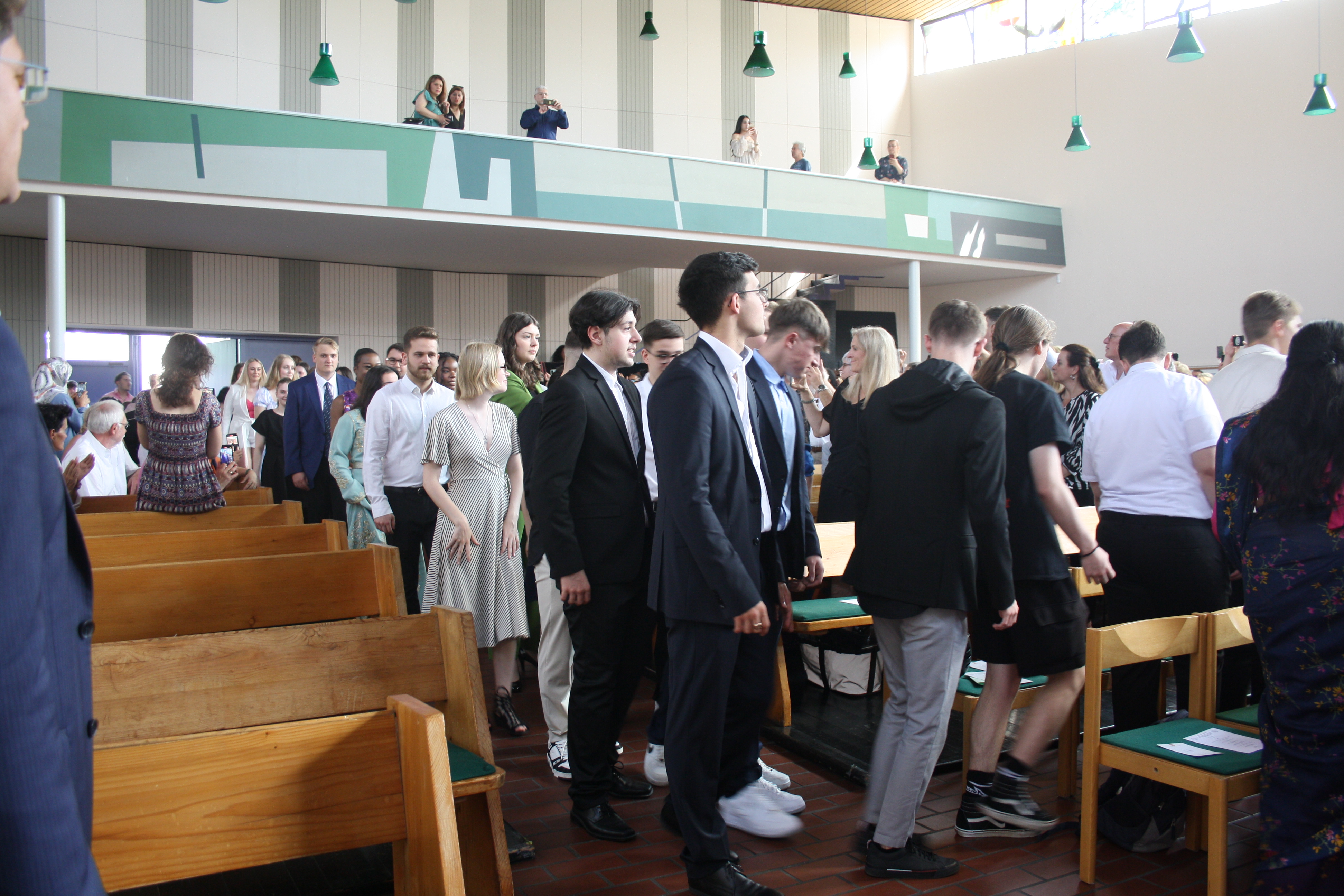 Die Absolventen laufen zur Instrumentalversion von "The Final Countdown" ein.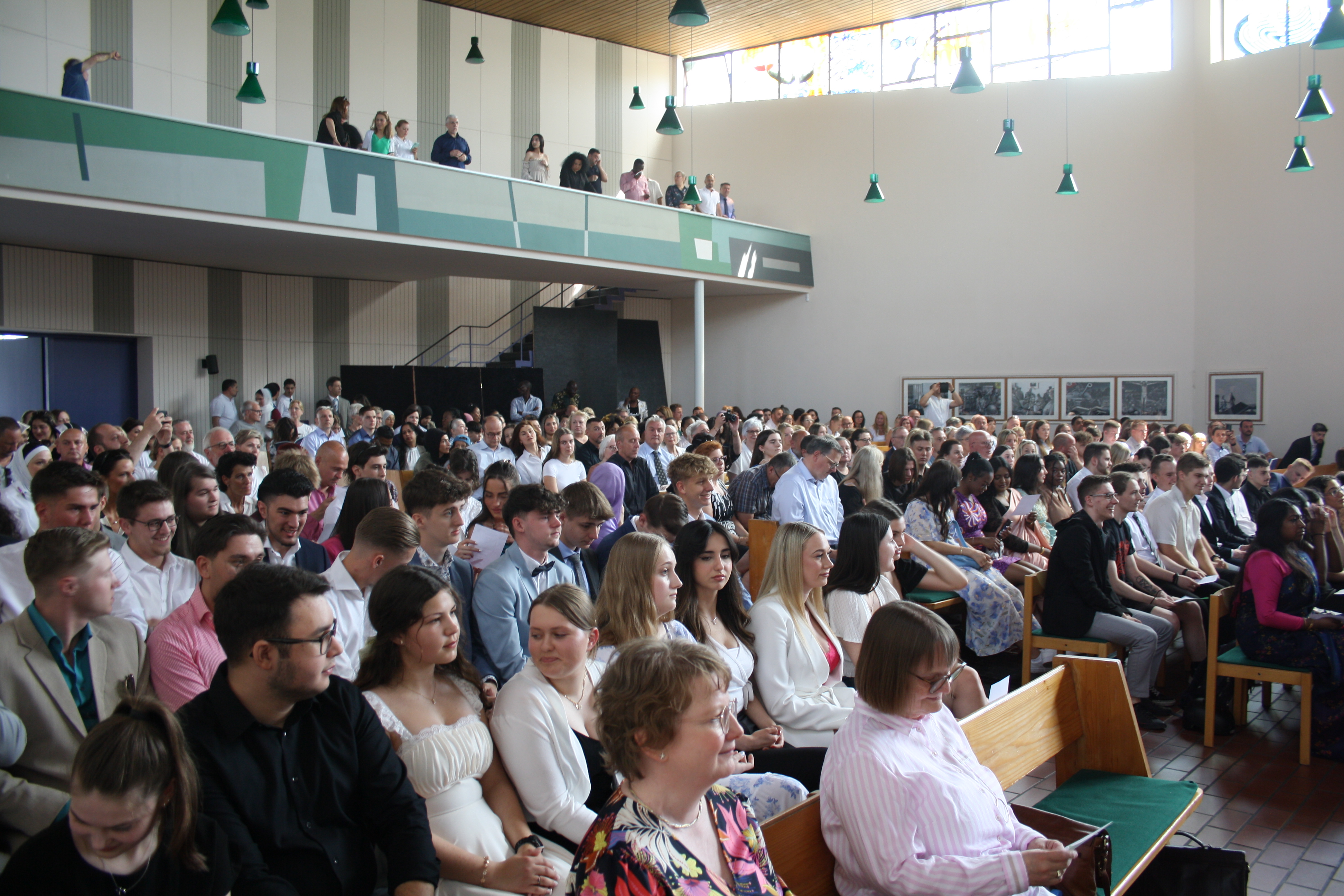 Die Dreifaltigkeitskirche war bis auf den letzten Platz gefüllt.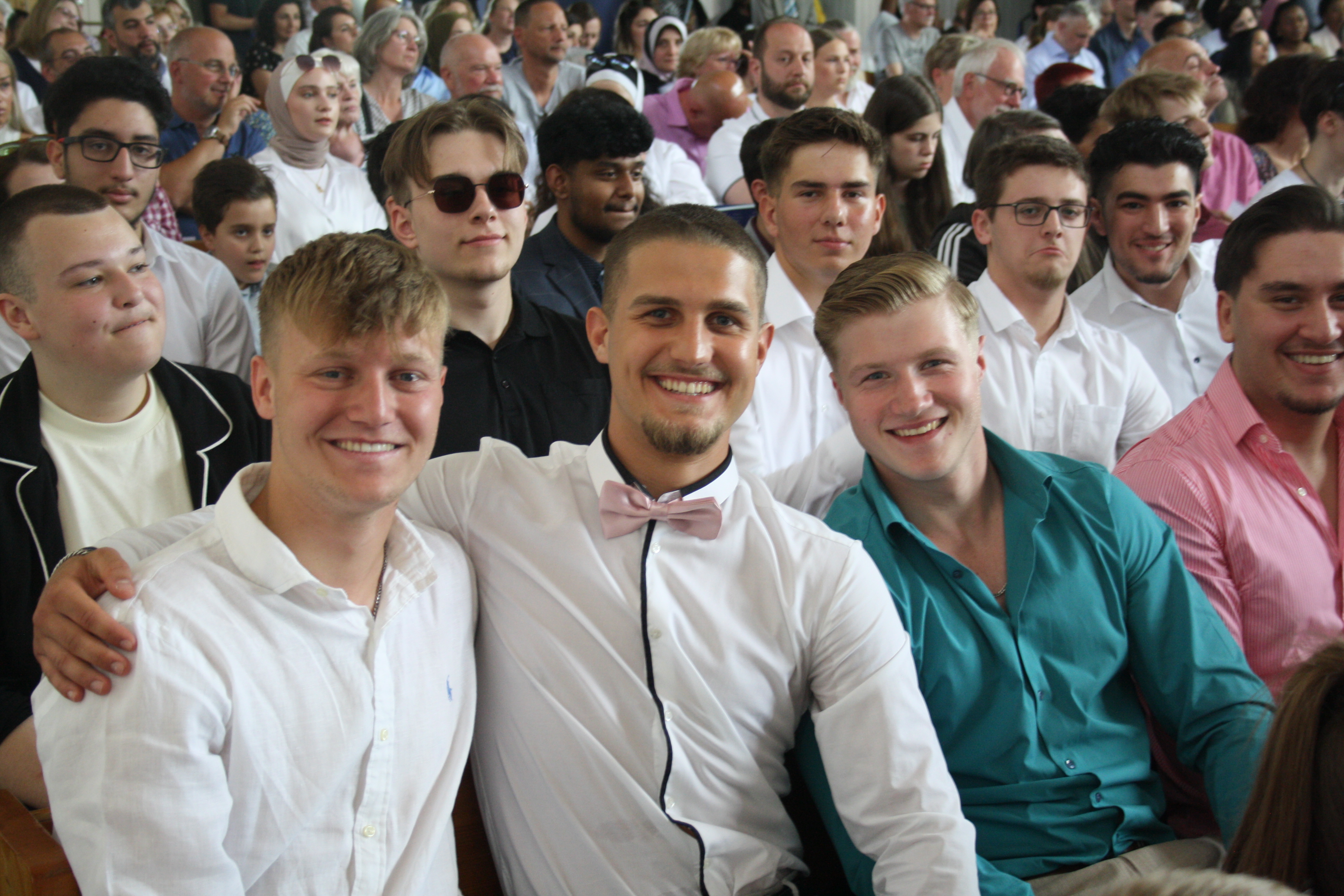 Beste Stimmung und strahlende Gesichter bei (fast allen;-) Abiturienten!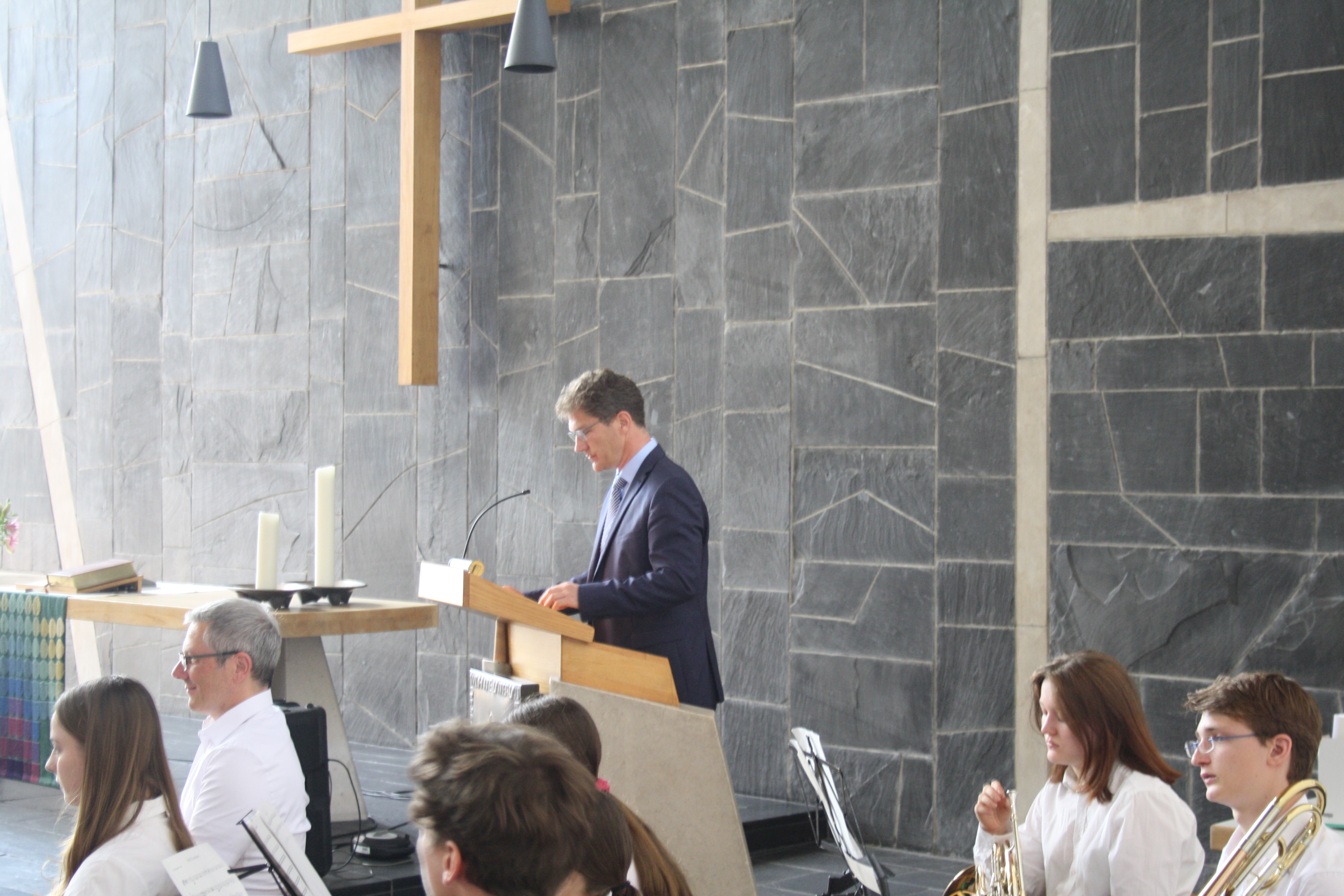 Schulleiter Lars Schnor nutzte das Leitmotiv des Countdowns in seiner Rede.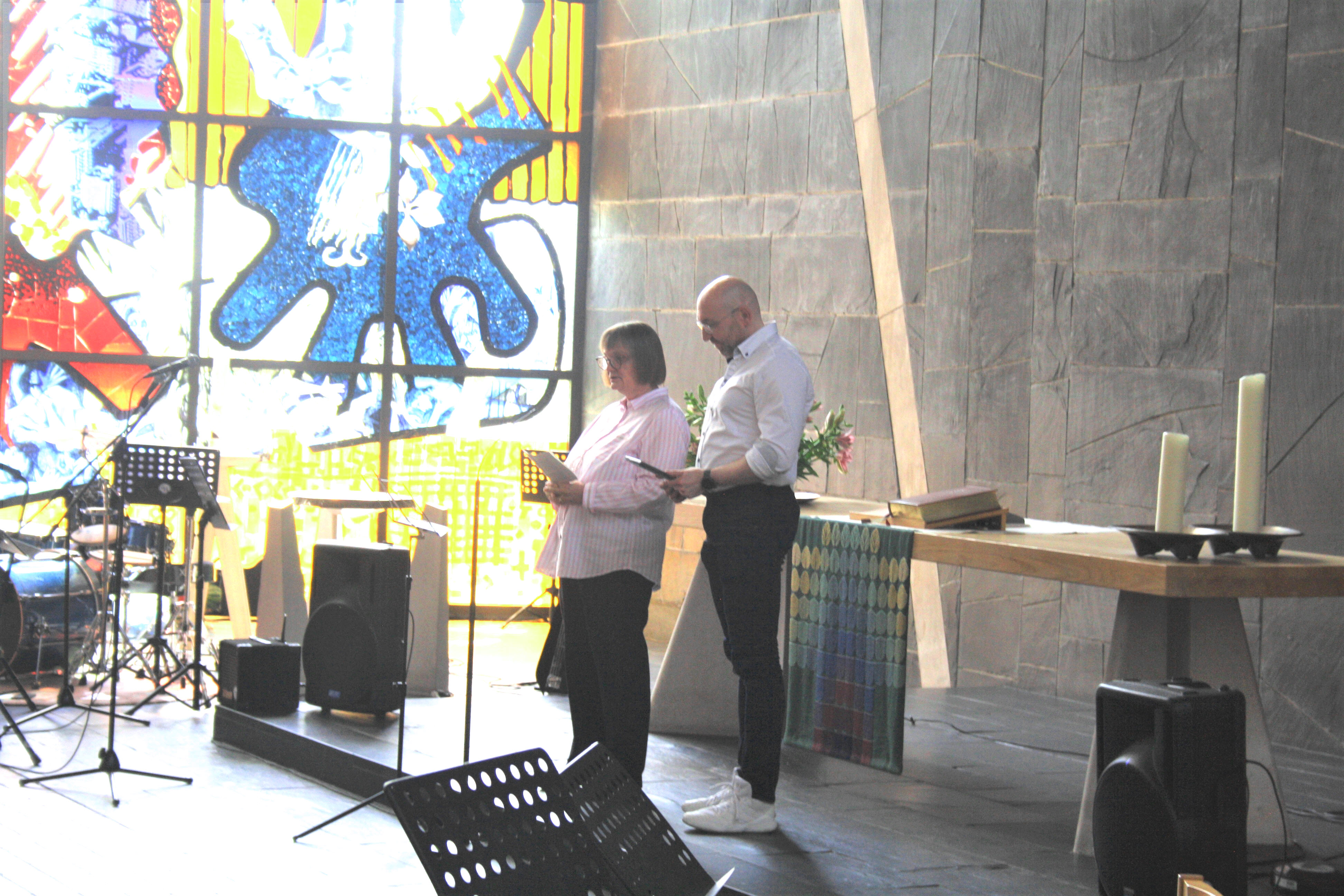 Katherina Oehler und Andreas Döring gaben als Beratungsteam inspirierende Worte mit auf den Weg.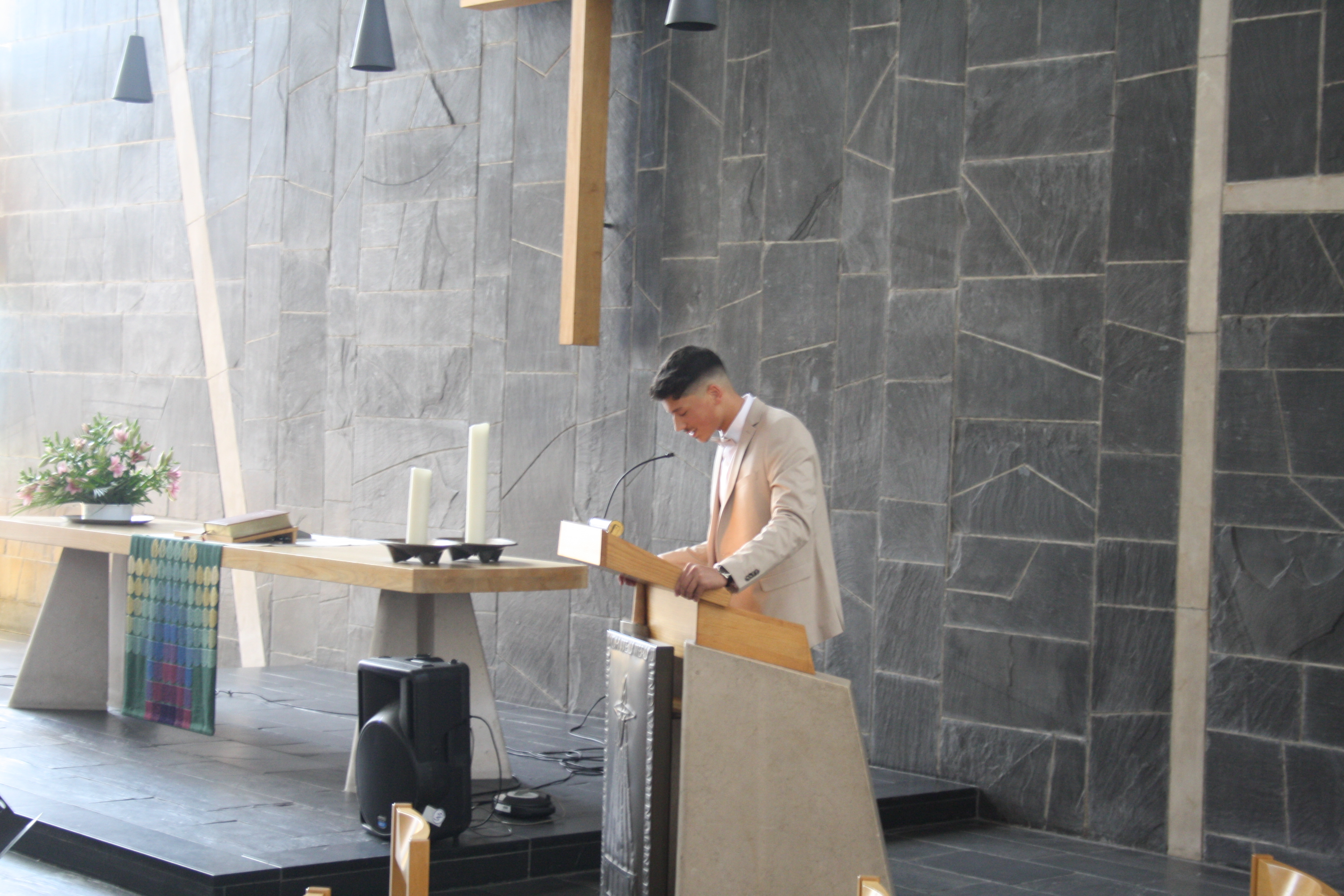 Massoud Haijat blickte auf die Herausforderungen und den Zusammenhalt der Stufe zurück.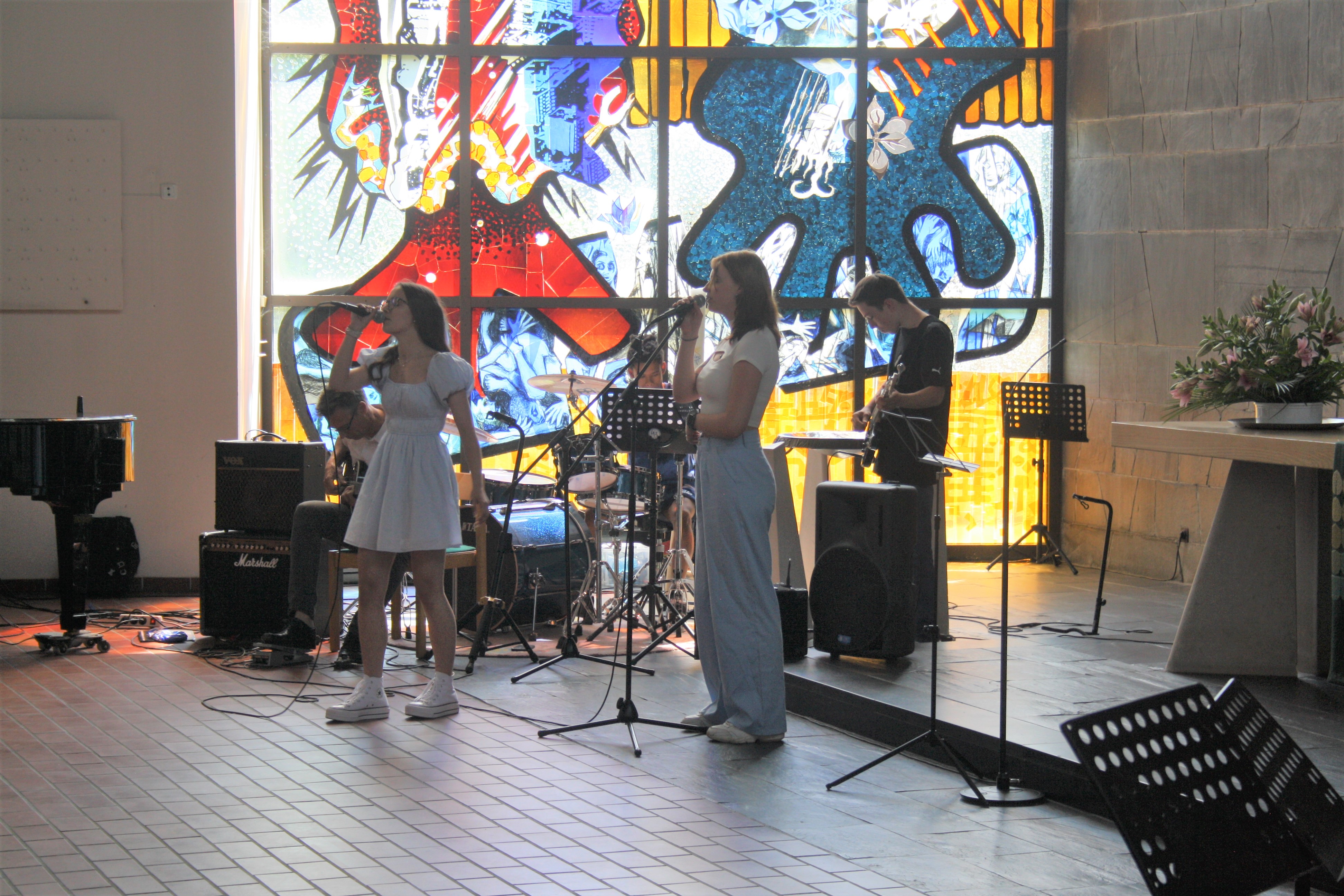 "Shut up and dance with me" verstärkte die gute Laune aller Anwesenden.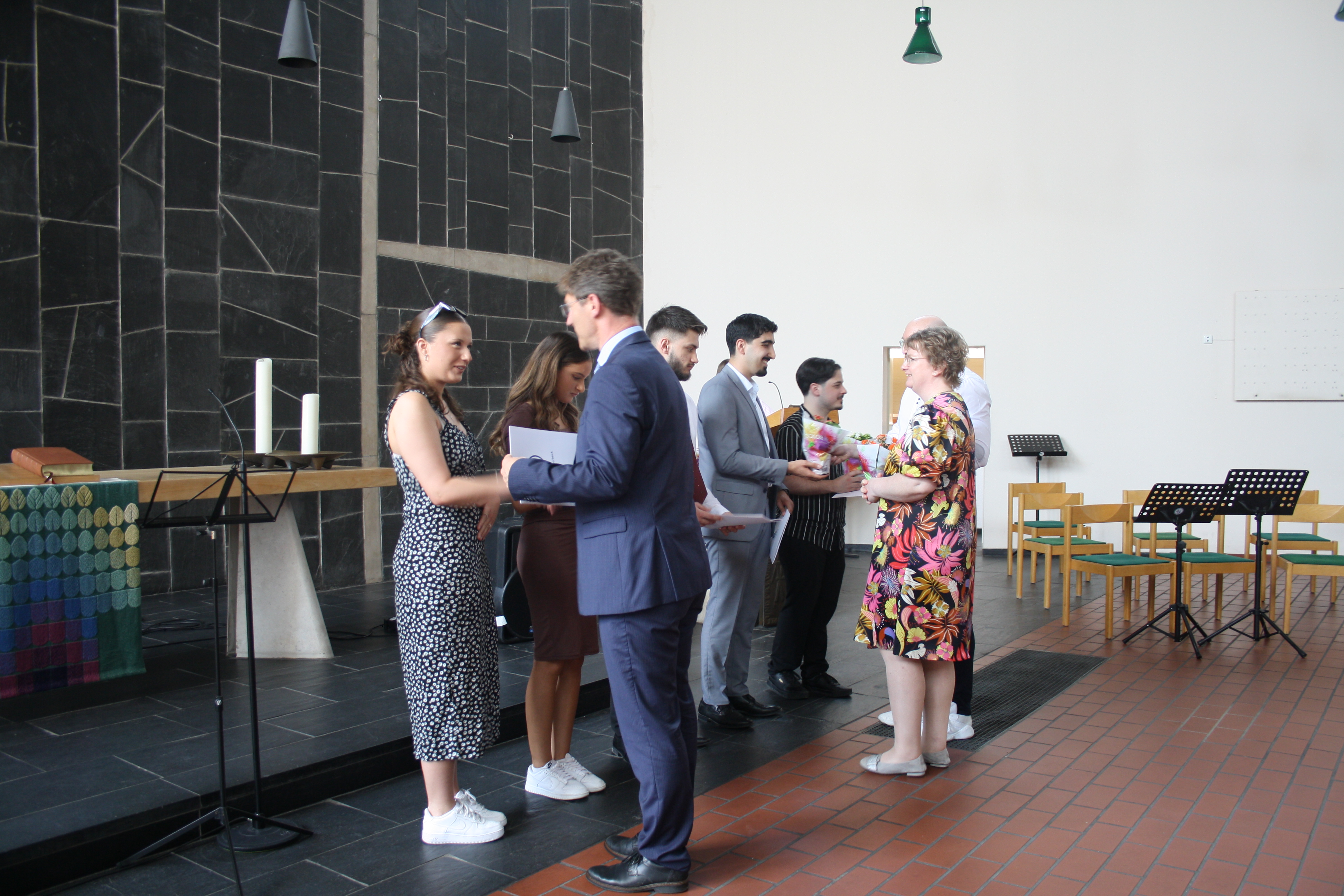 Inci Yalcindag, Melisa Morina, Rias Safi, Emre Yildirim und Furkan Kumas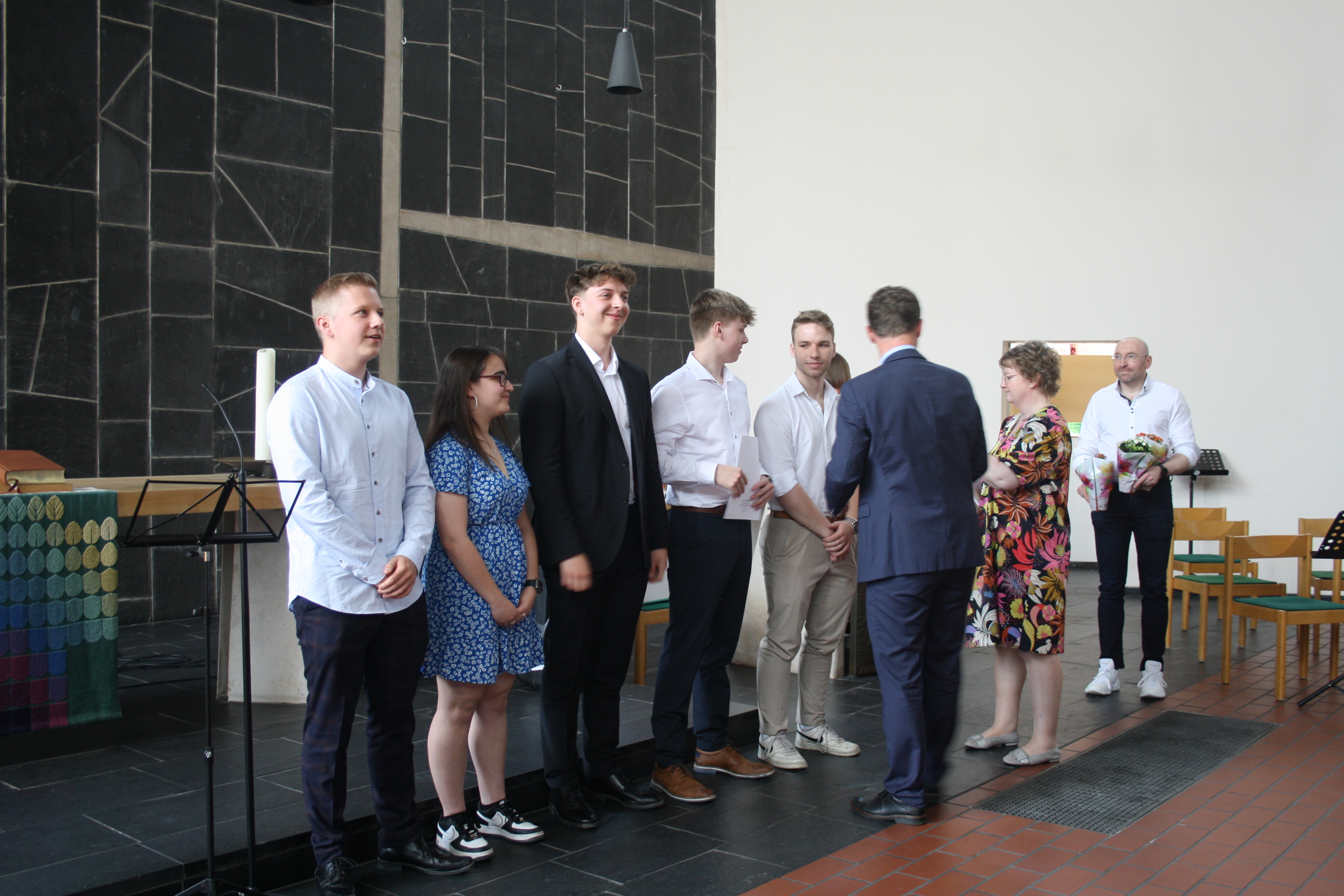 Kamil Kolbuc, Sabina Alieva, Peer Schierwater, Luke Lahme und Erik Sollberger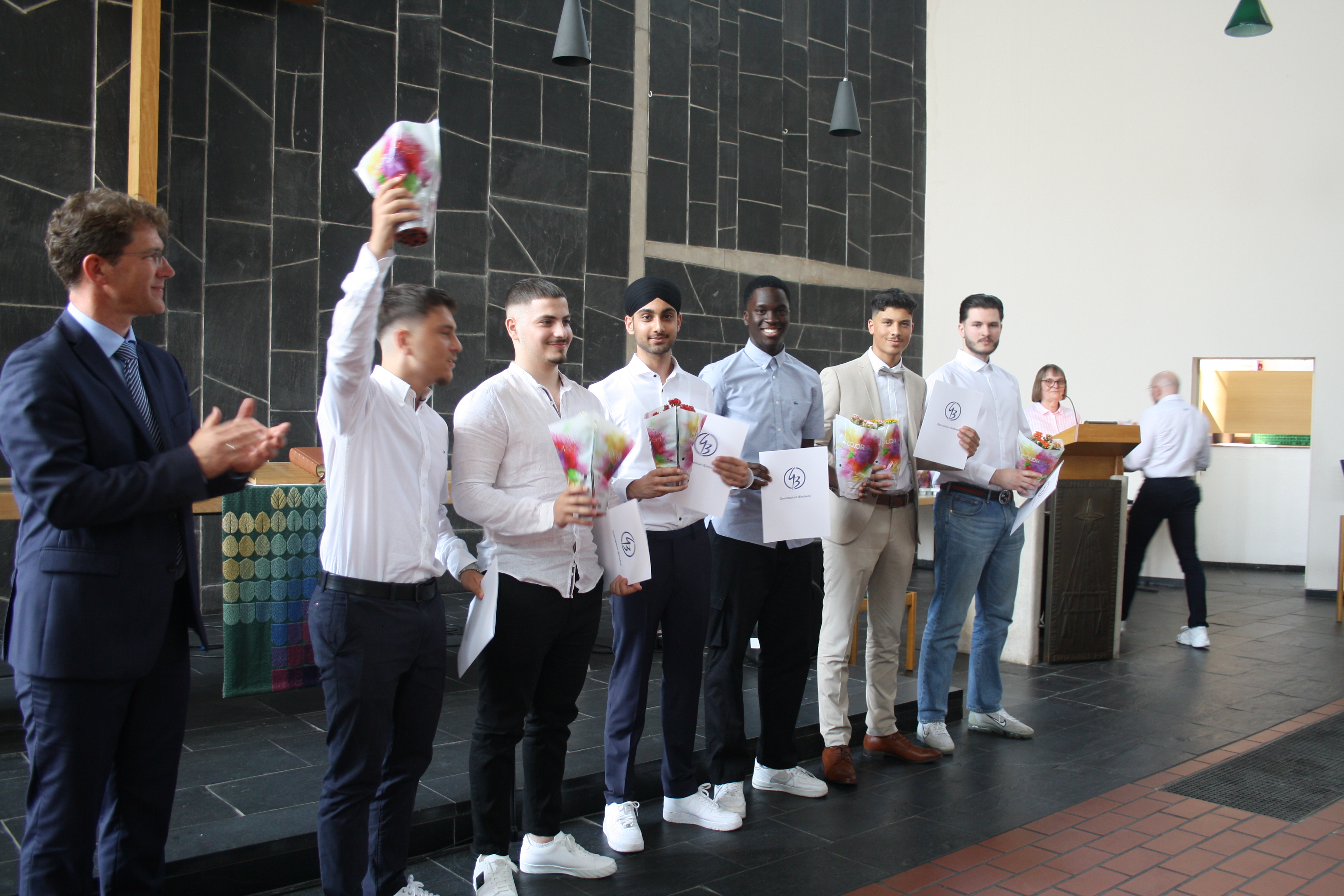 Koray Aldibas, Mike Lazaridis, Jashanpreet Singh, Elvis Fioklou-Toulan, Massoud Haijat, Fabian Georgescu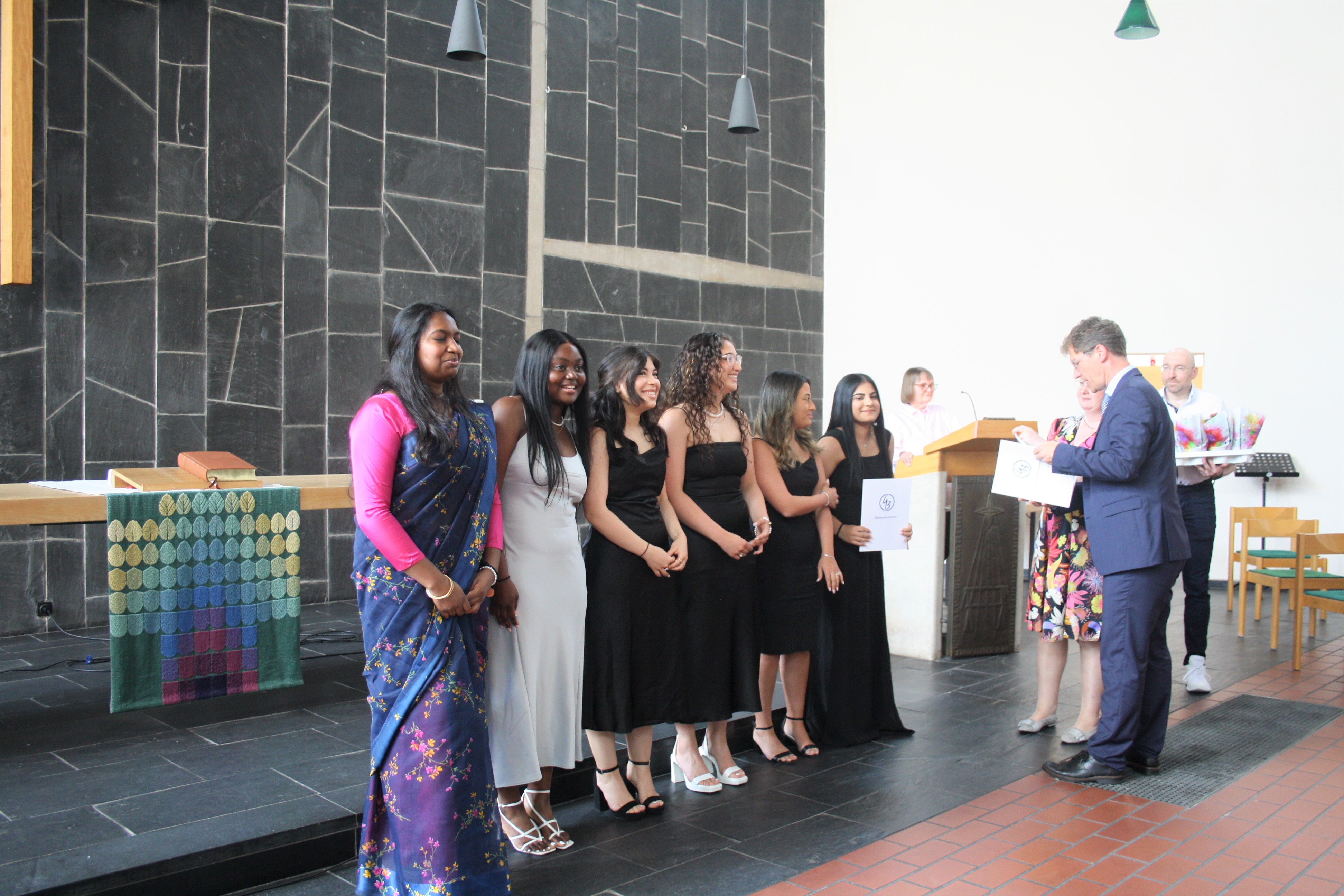 Vinusaa Karunakaran, Melanie Luniama, Shweta Chugh, Melike Celik, Asya Cakir und Sude Sak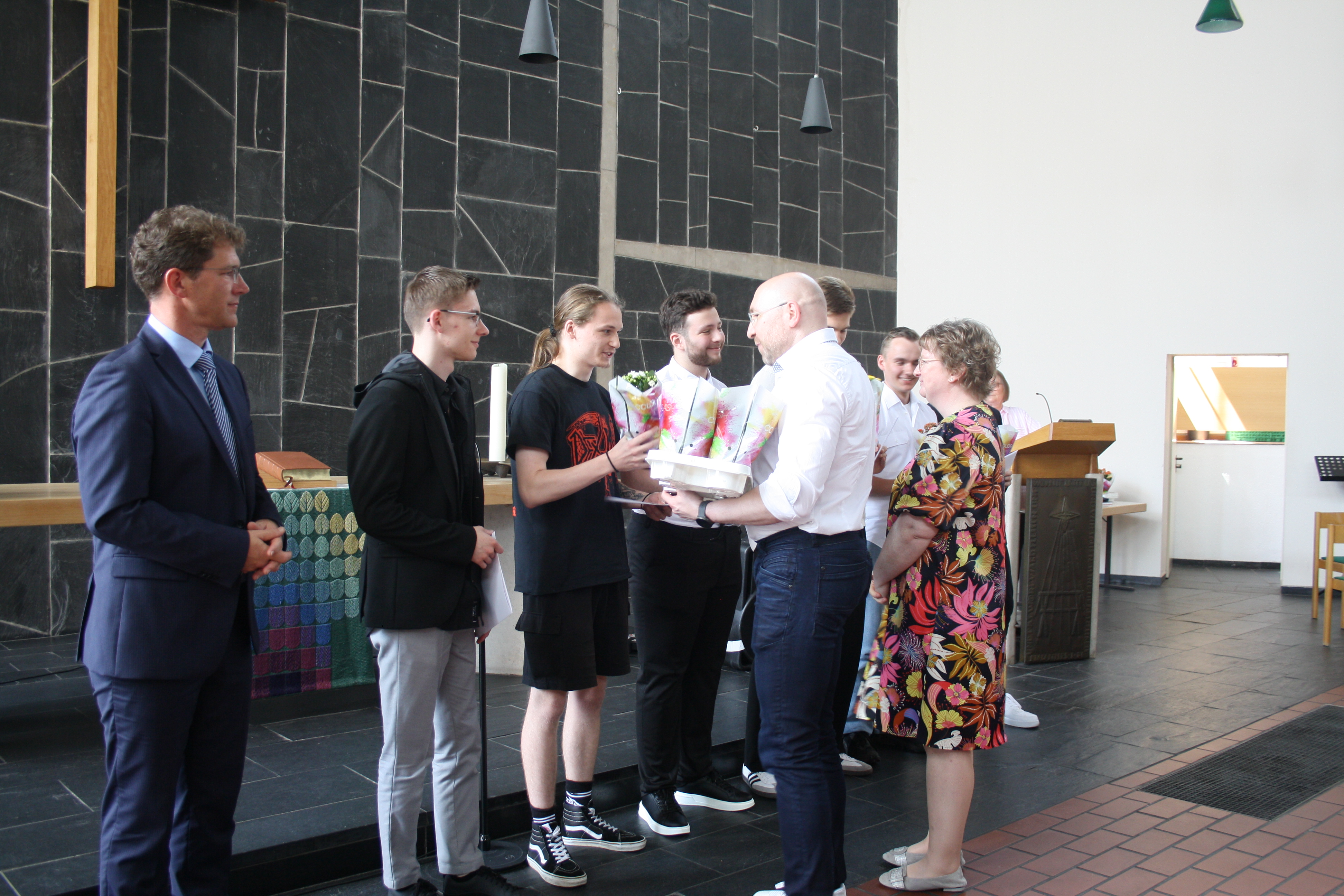 Tim Verfürth, Yousef Hashem, Ole Nissen, Jan Ewert, Jan Fabianski und Lennard Gatz,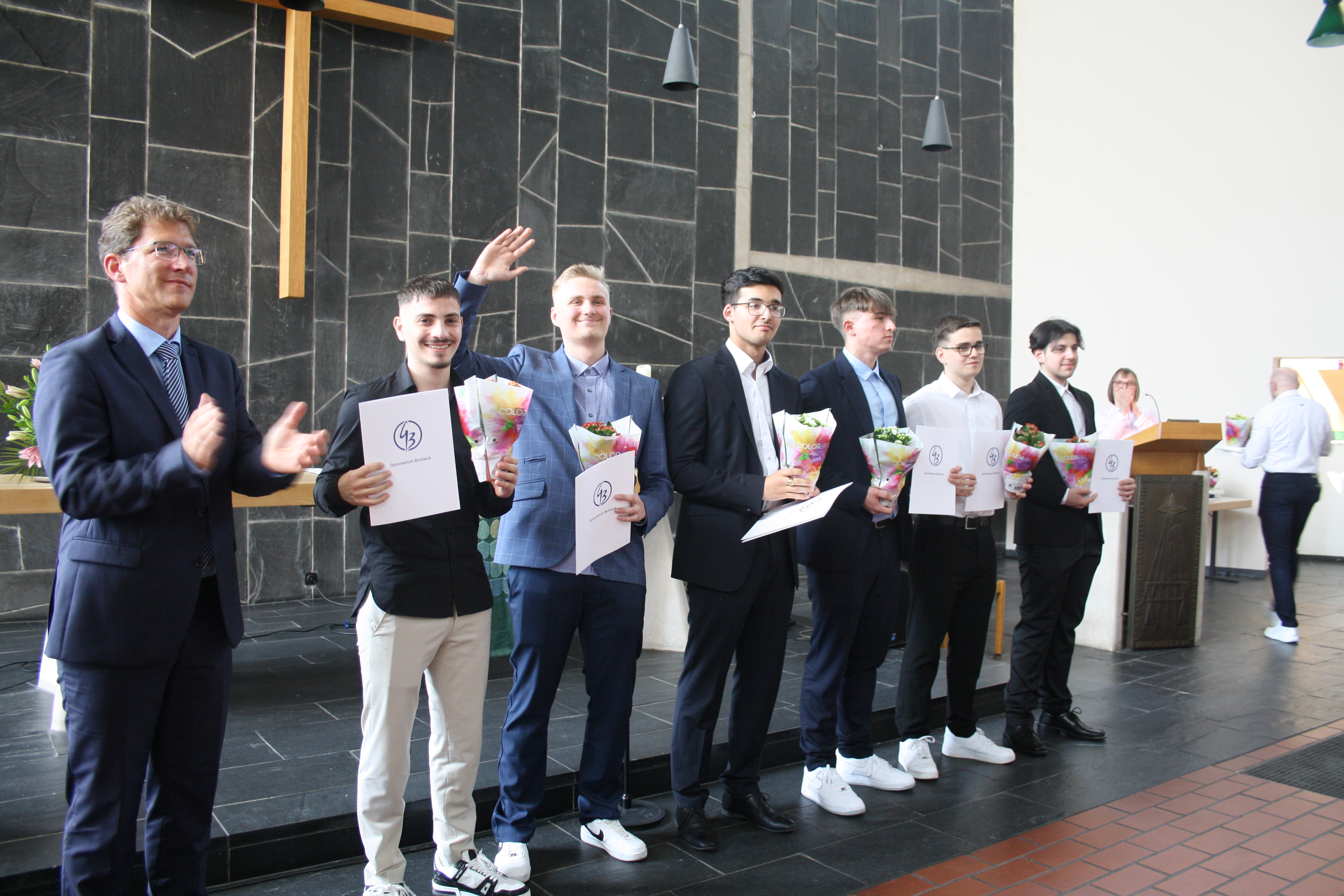 Chris Lazaridis, Dominik Skorupa, Michael Koshevatskiy, Jamiro Bresonik, Mateo Raspudic und Enes Kekec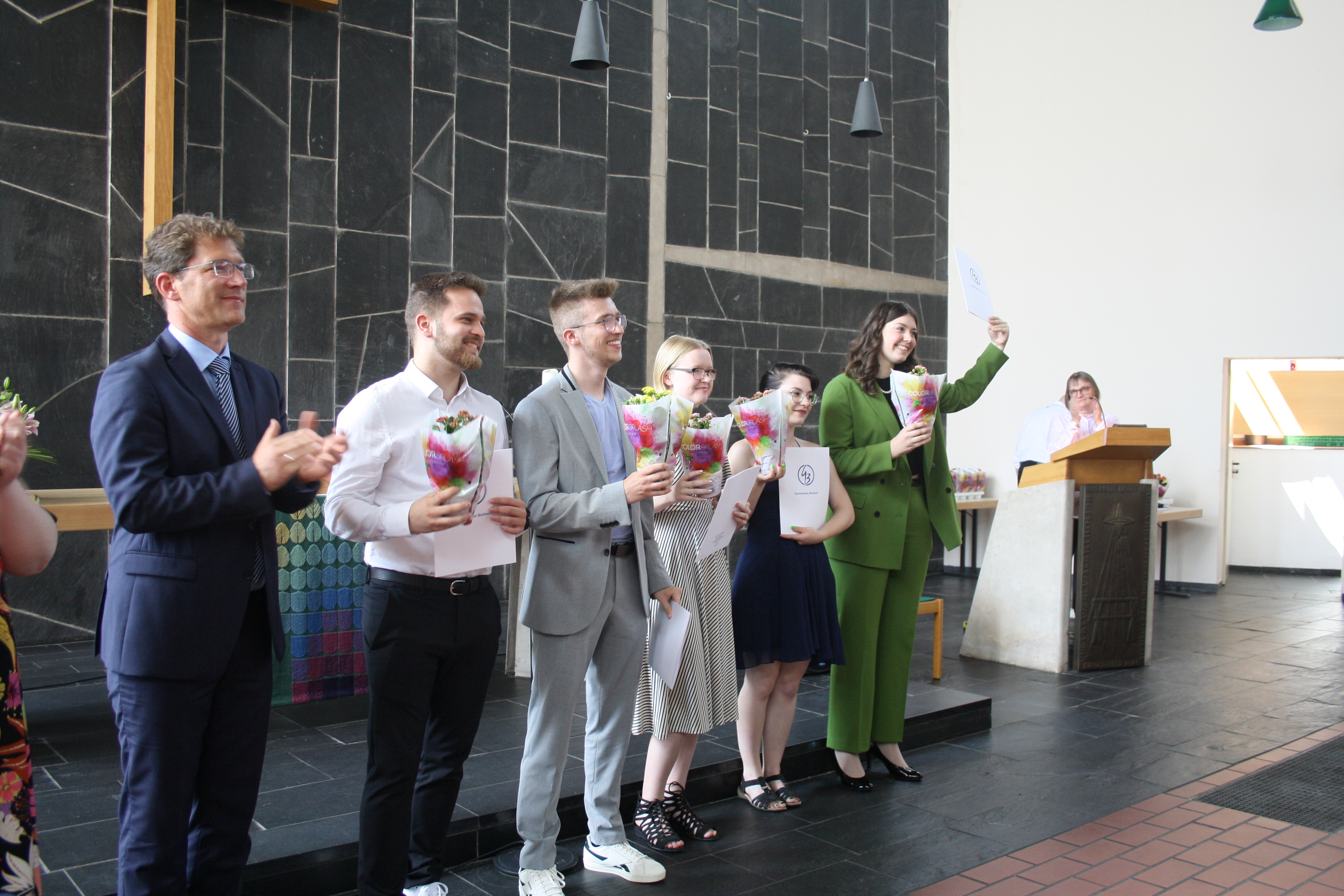 Sebastian Sarnecki, Max Nitsche, Melina Karla, Sina Eßer und Emily Mantle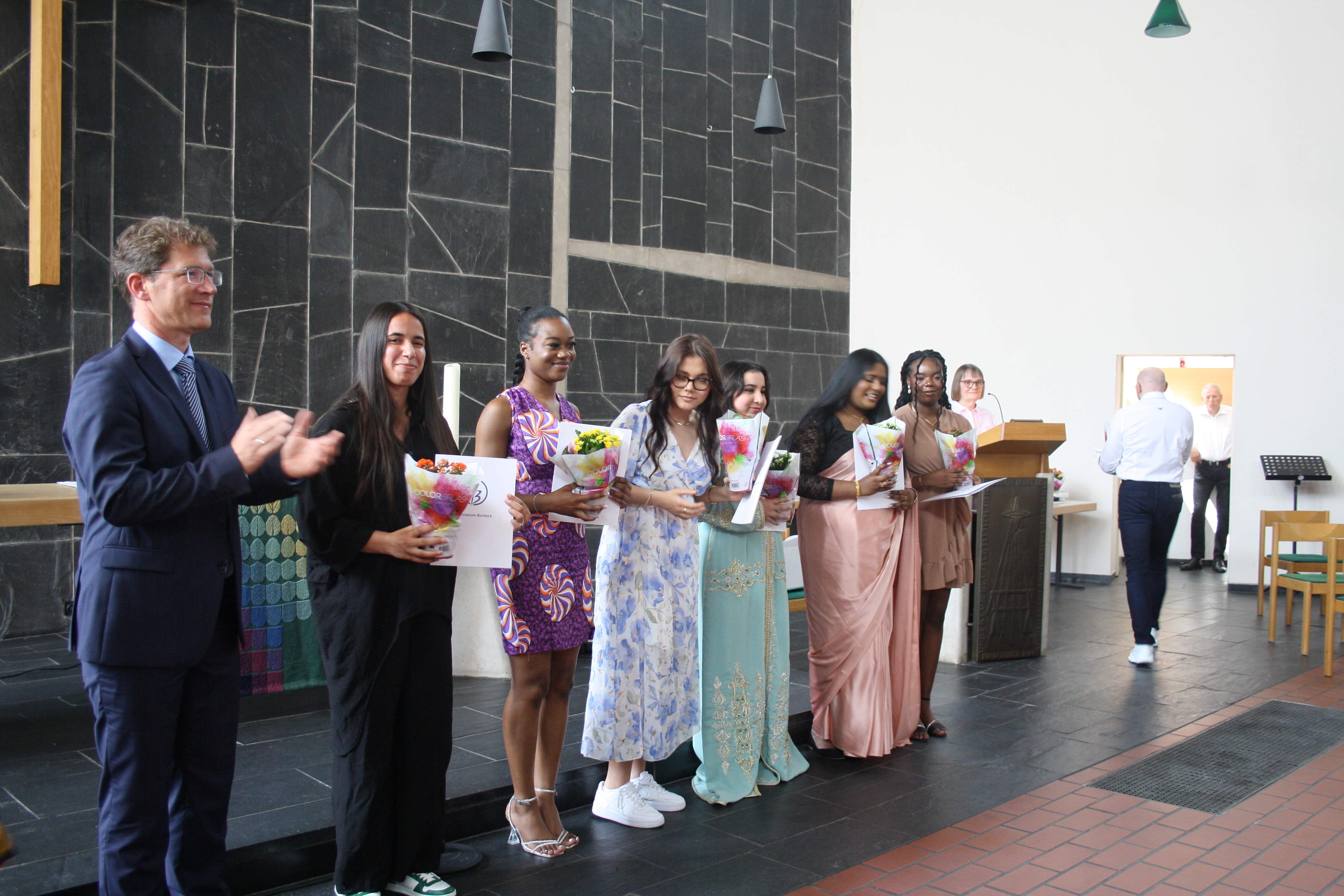 Jenin Heck, Angel Eke, Iman Amjahad, Nesrin Cihan, Prathessa Nagadeesan und Anne Kalondji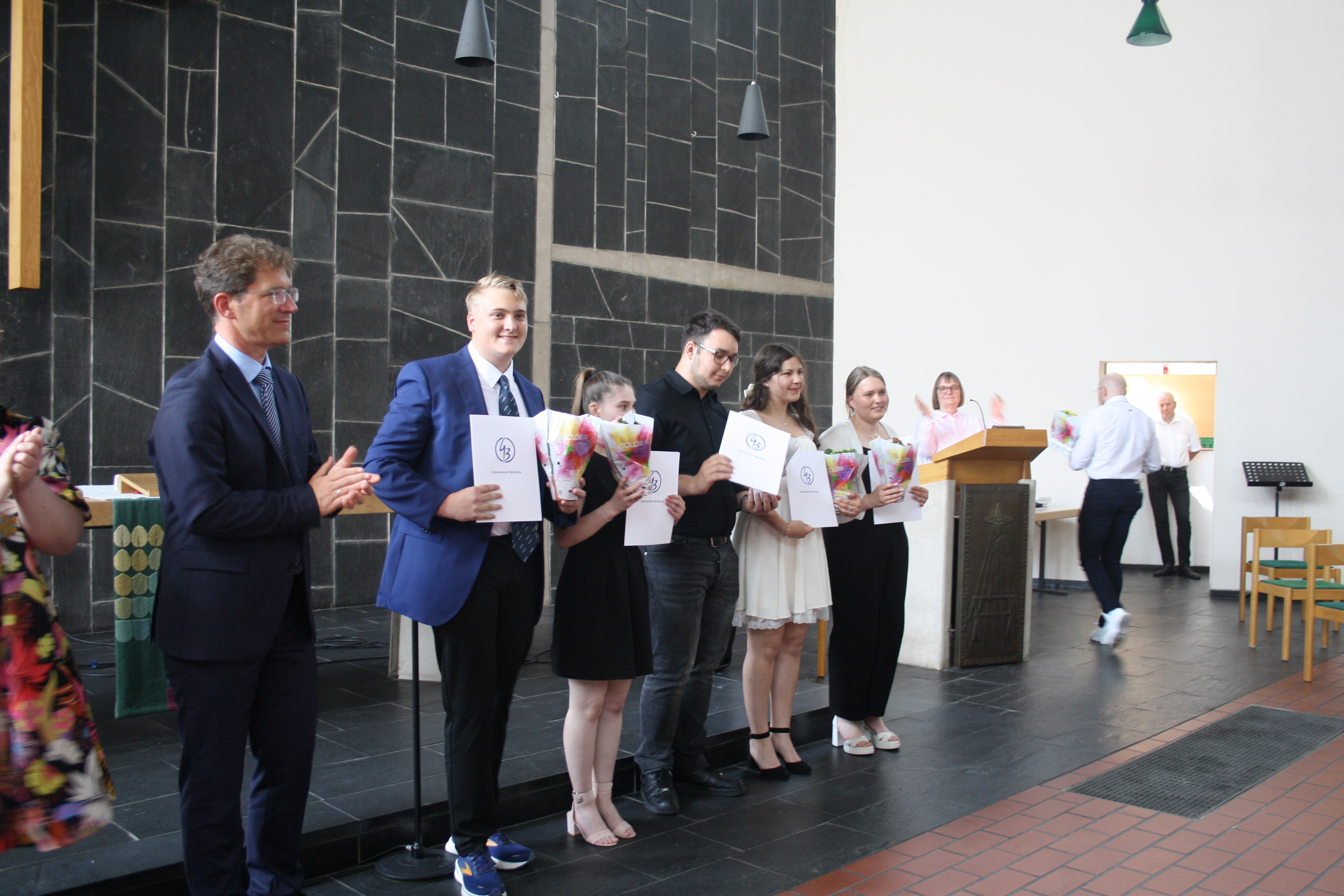 Nils Sell, Vivien Kelbaßa, Nihat Akcay, Aleksandra Olszewska und Katharina Ernst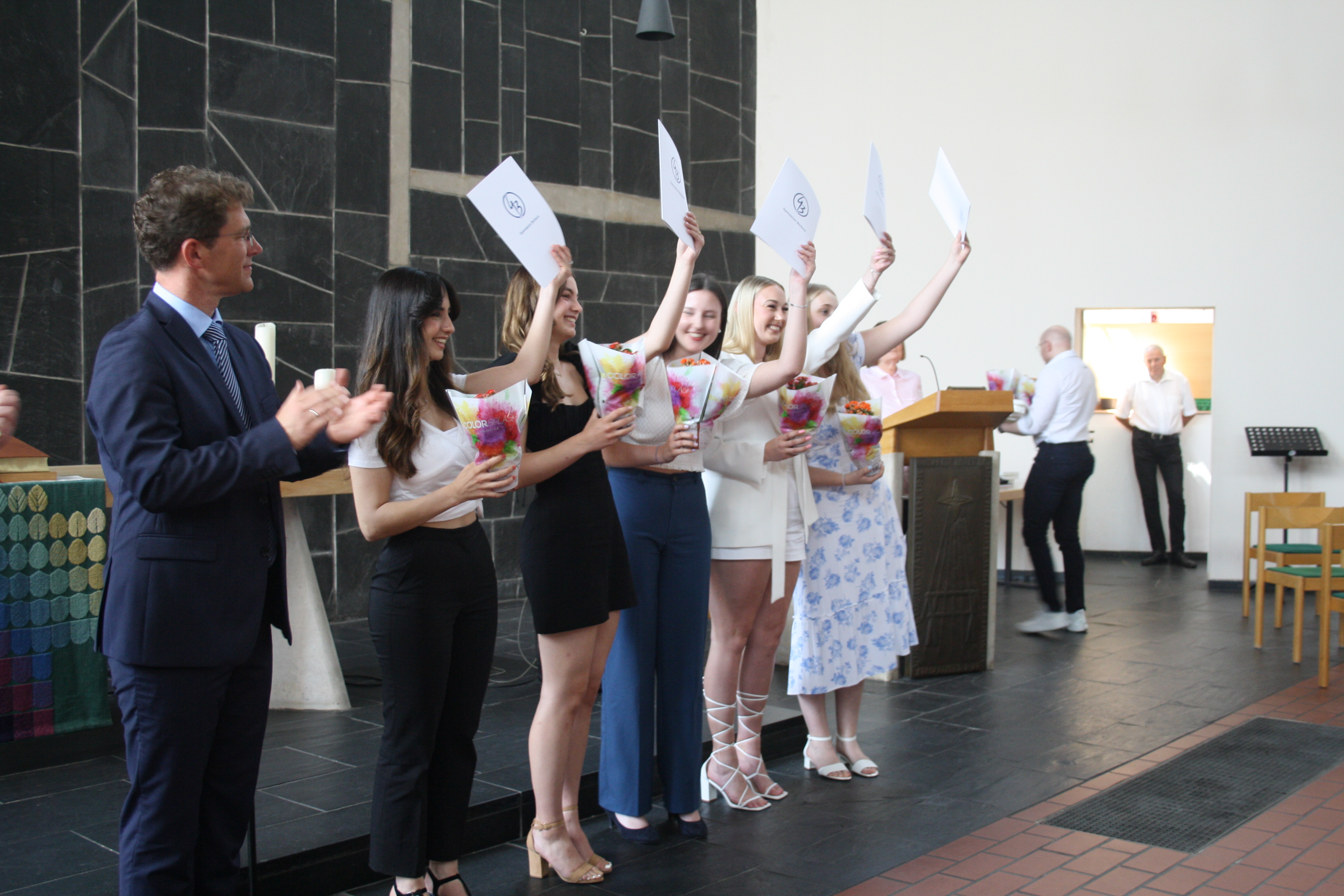 Günel Hasanova, Alanis Willemsen, Maja Hrkac, Hanna Einfalt und Nina Söndgerath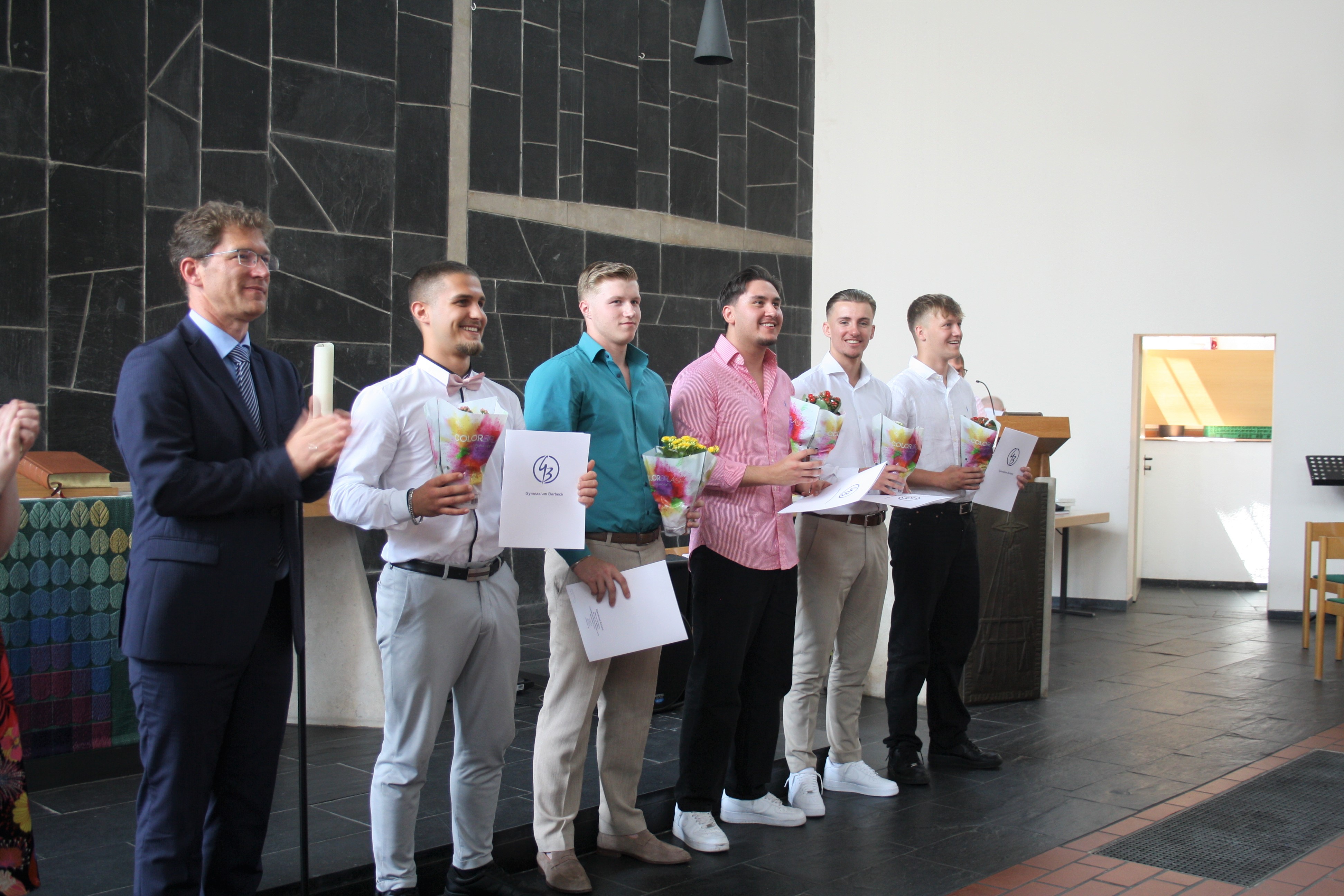 Leonard Keilmann, Mika Reiling, Okan Demircan, Roman Jahnke, Luiz Kreisköther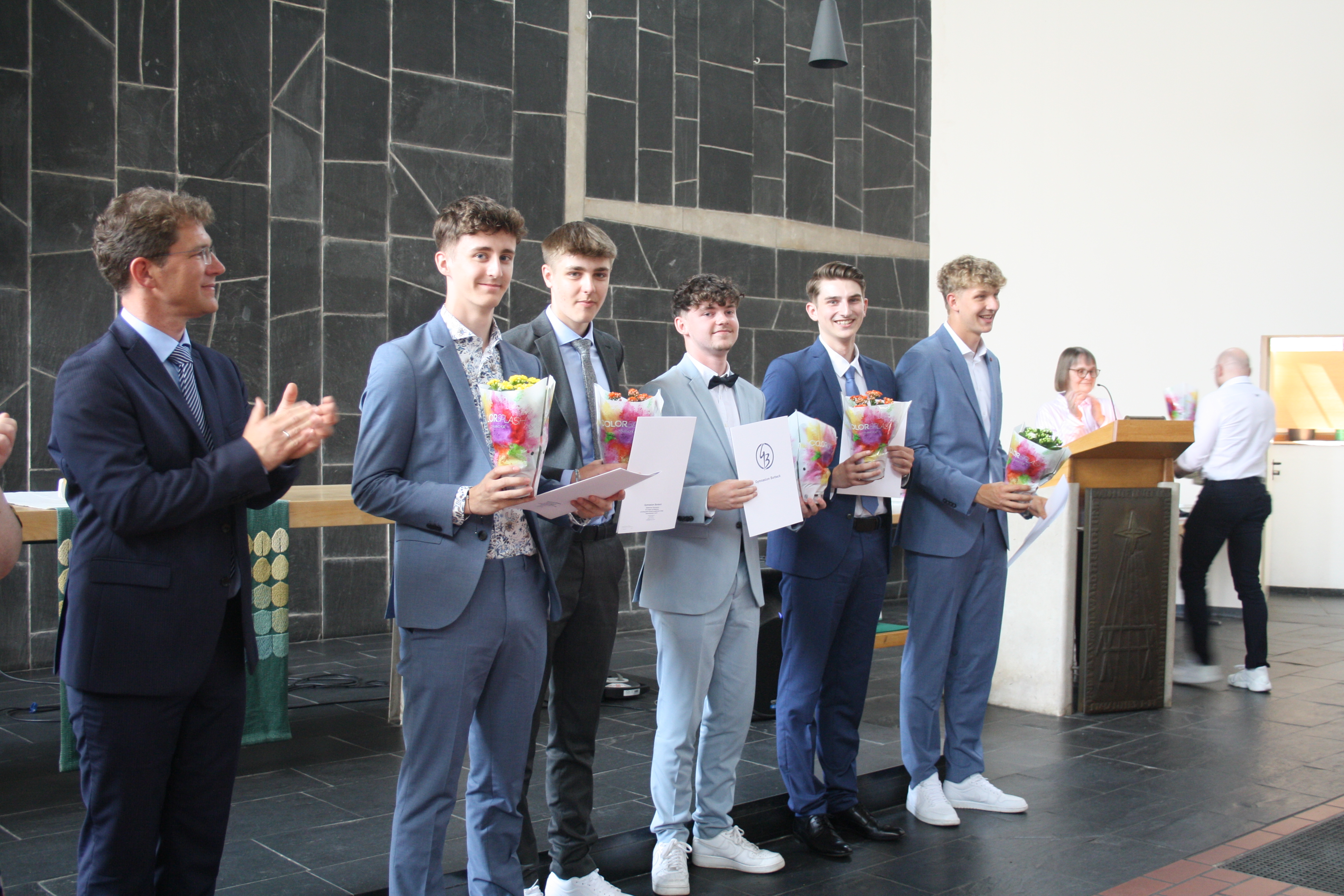 Jonah Steib, Jonas Müller, Arthur Gawronski, Kacper Watzlaw, Justus Heyroth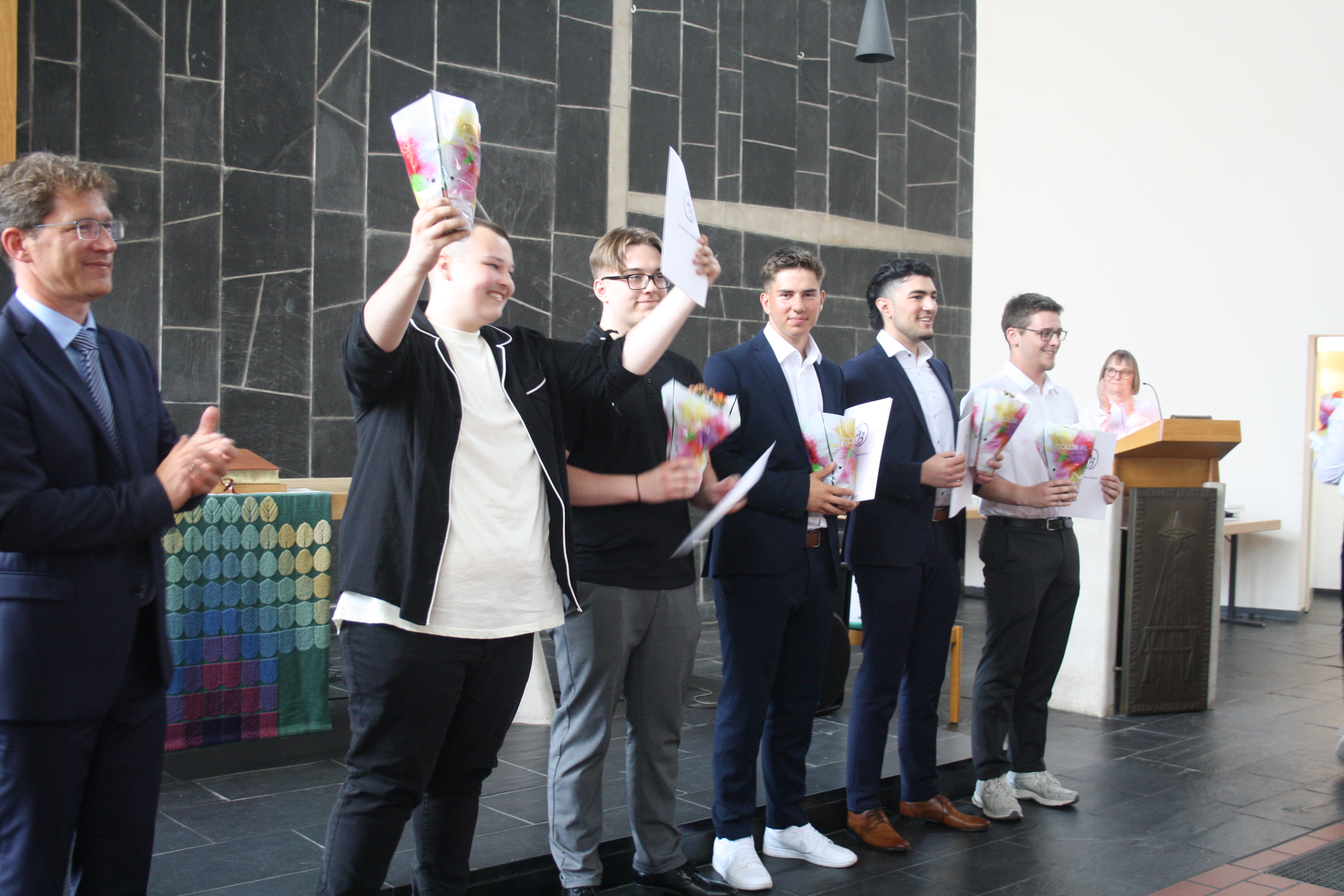 Nick Ochs, Lyon Pohl, Tim Elberfeld, Yavuz Bayram, Jannick Görtz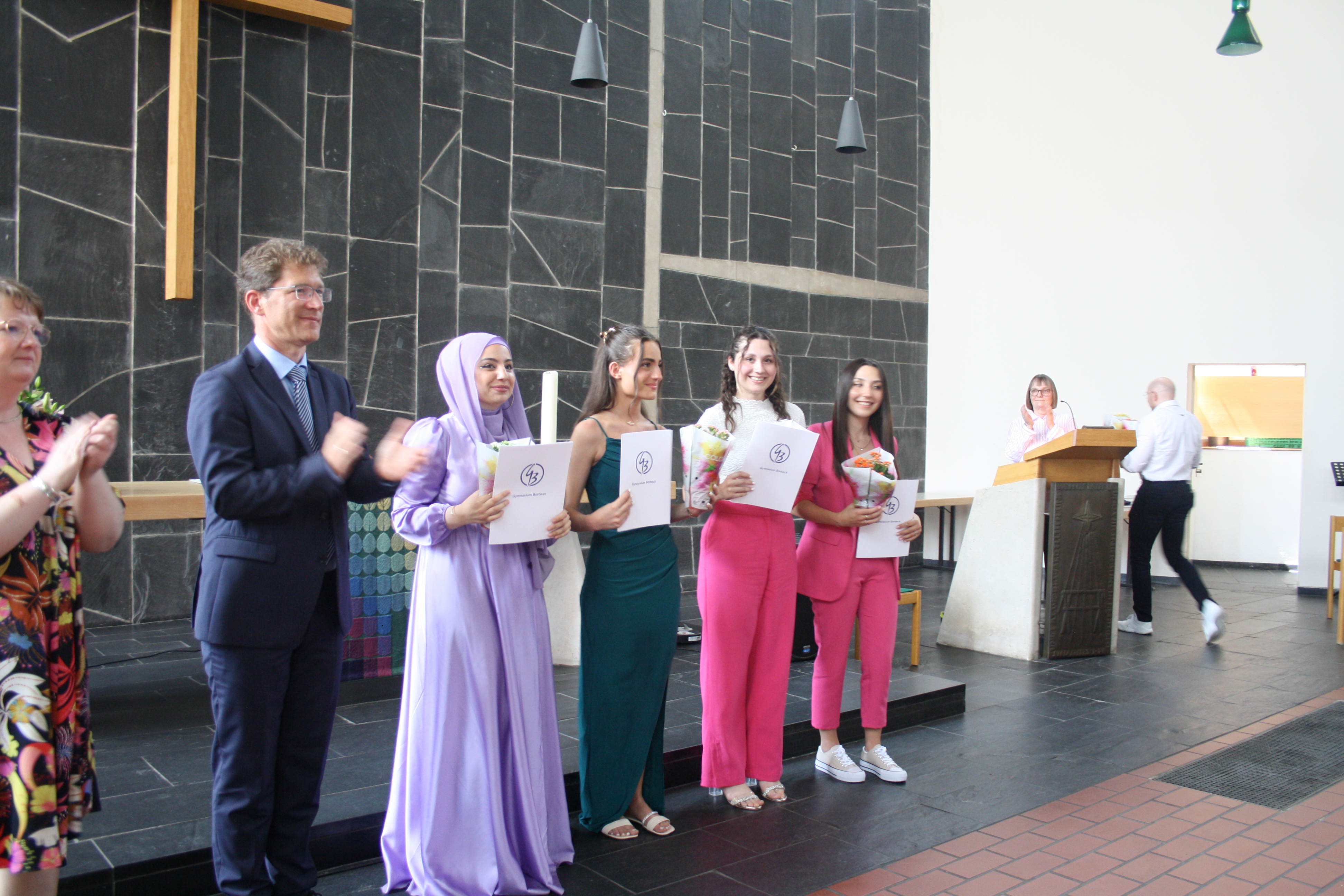 Line Hajhamida Bitar, Emily Rudis, Kübra Özcan, Büsra Özcan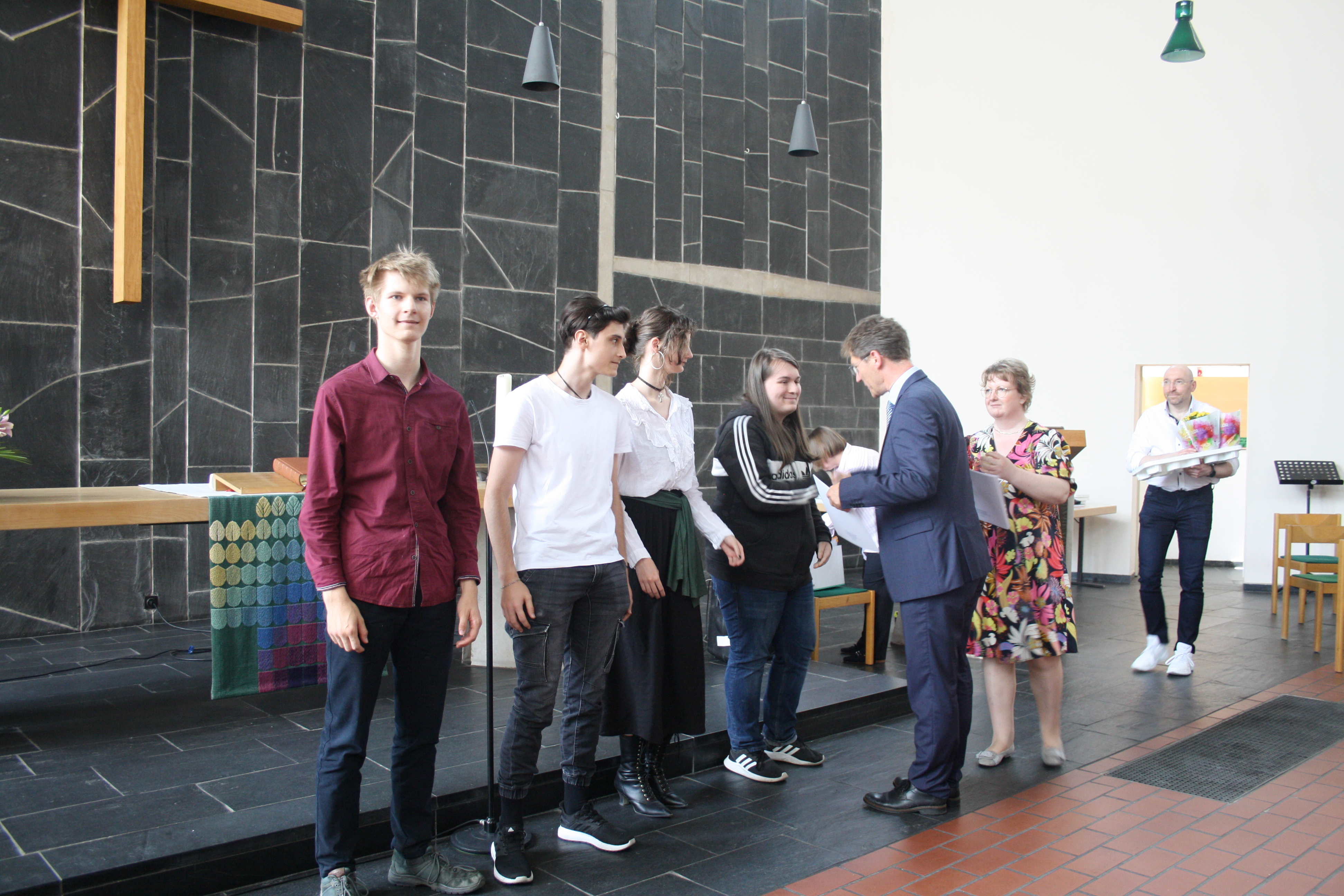 Manuel Hille, Alexandru Paraschiv, Ylva Behrens, Fabian Kolkmann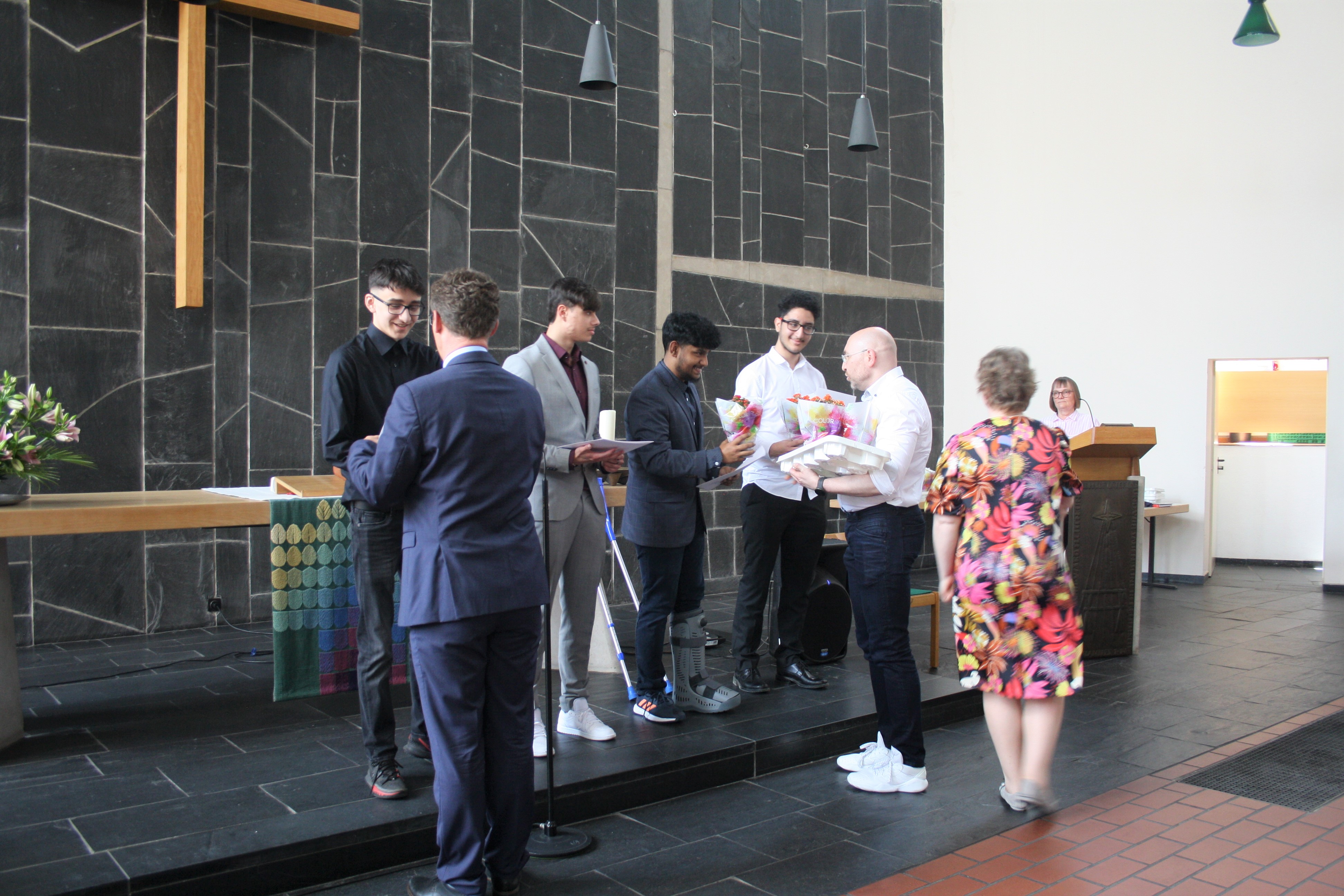 Furkan Yeygel, Mirco Goldstein, Joshwan Alphonse, Mouaad Bouyraaman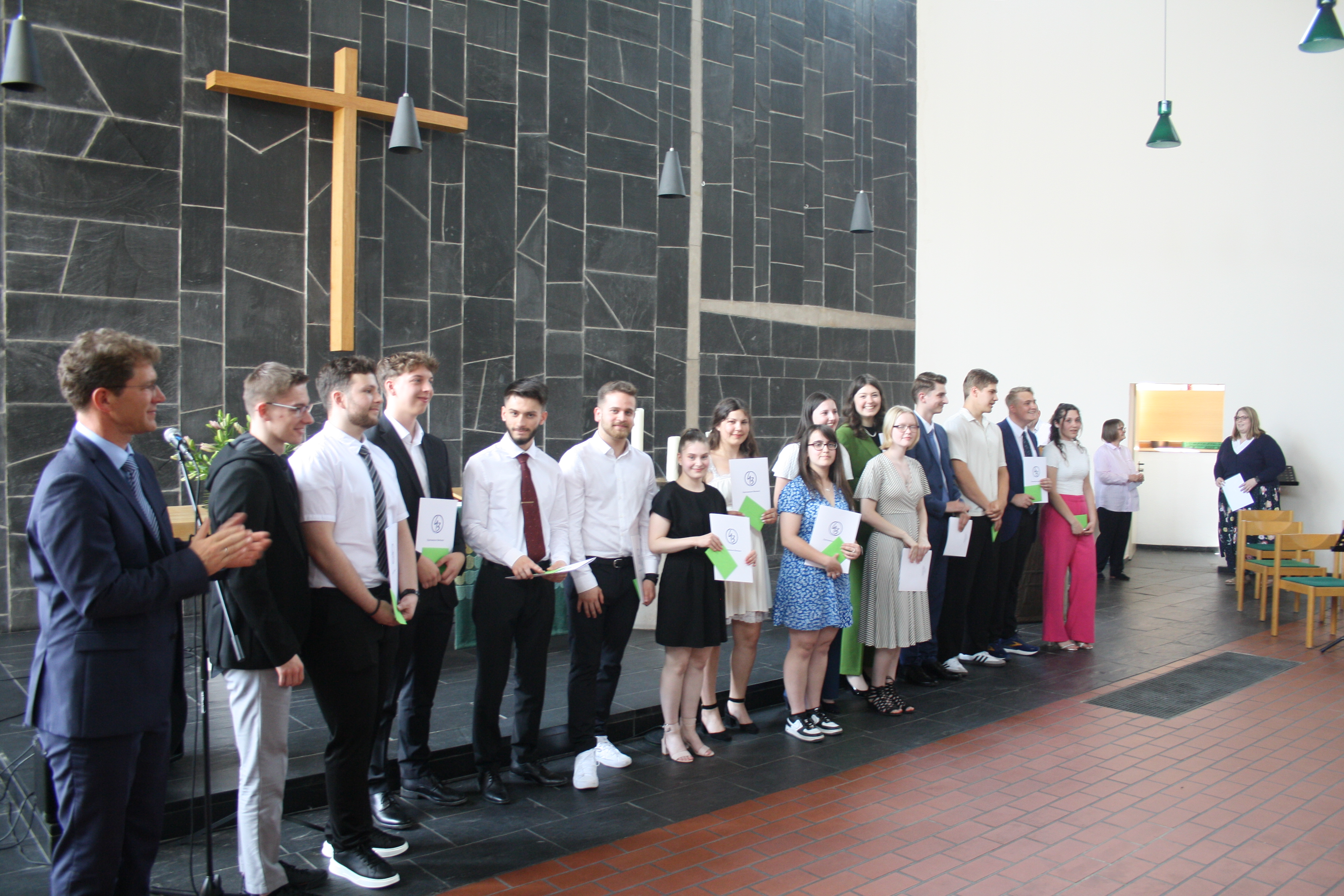 Nach der Zeugnisausgabe folgten Ehrungen für die zahlreichen hervorragenden Leistungen.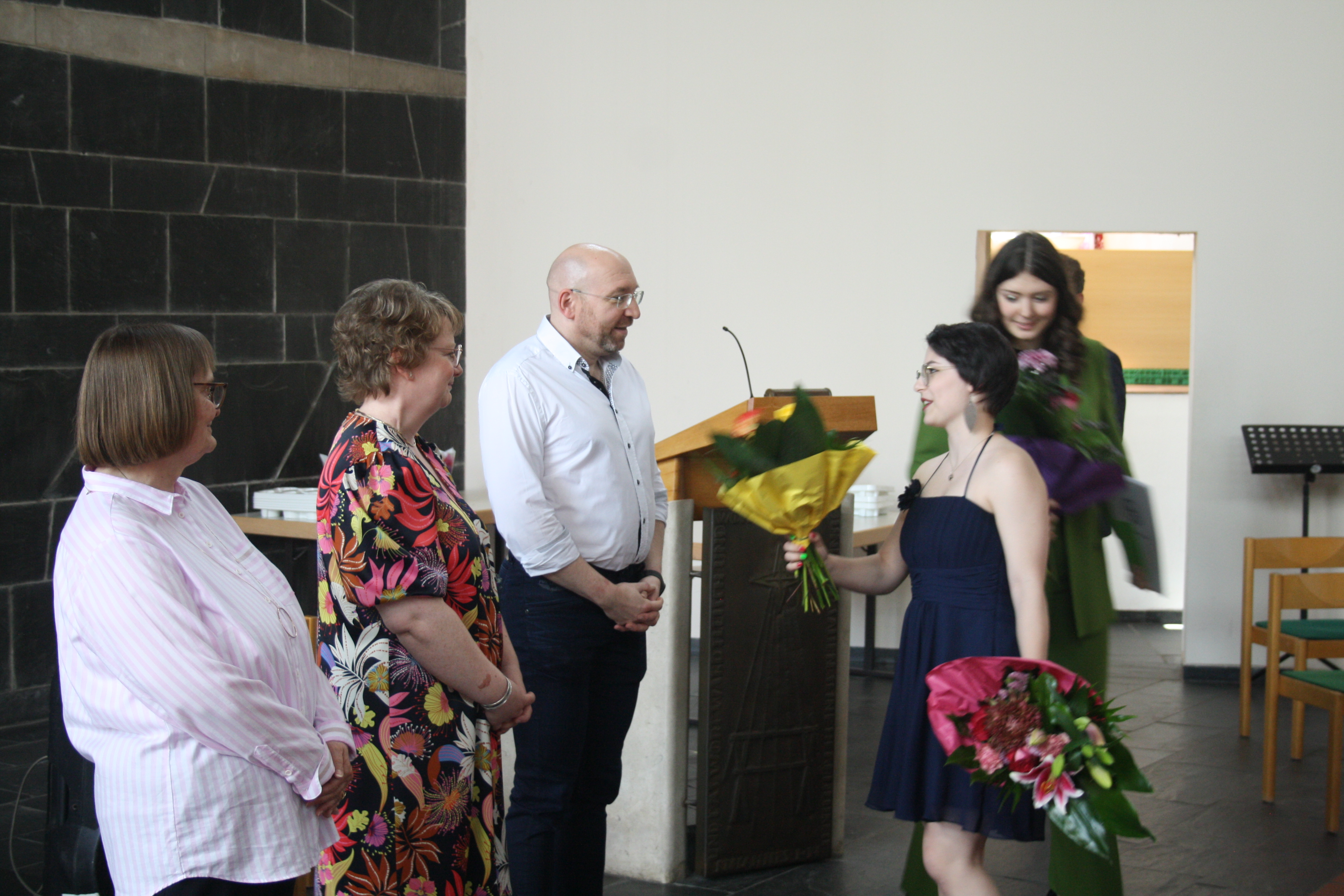 Ein herzliches Dankeschön an das Beratungslehrerteam!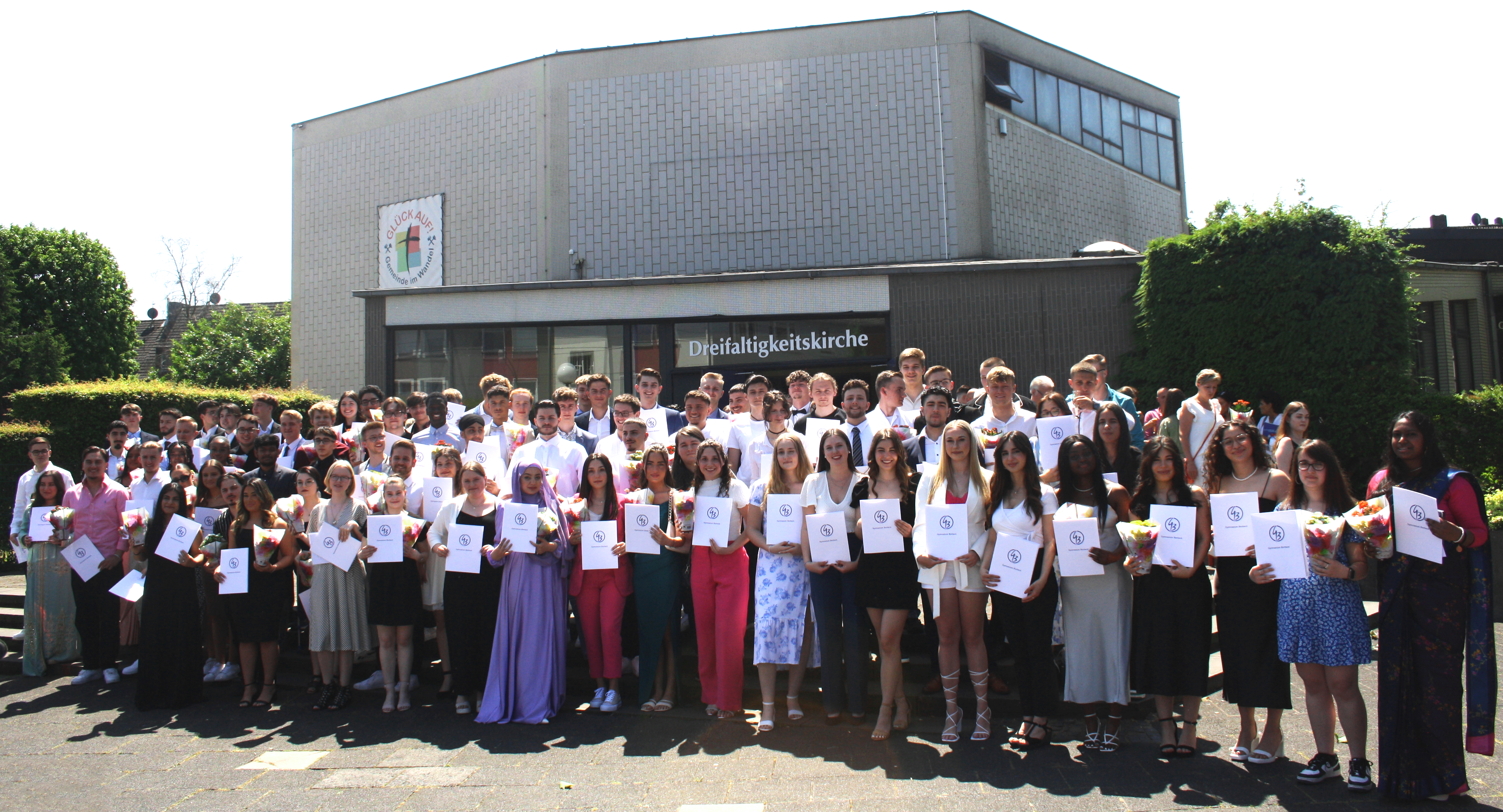 Fotos: Marcel Gibowski