The World of Advertising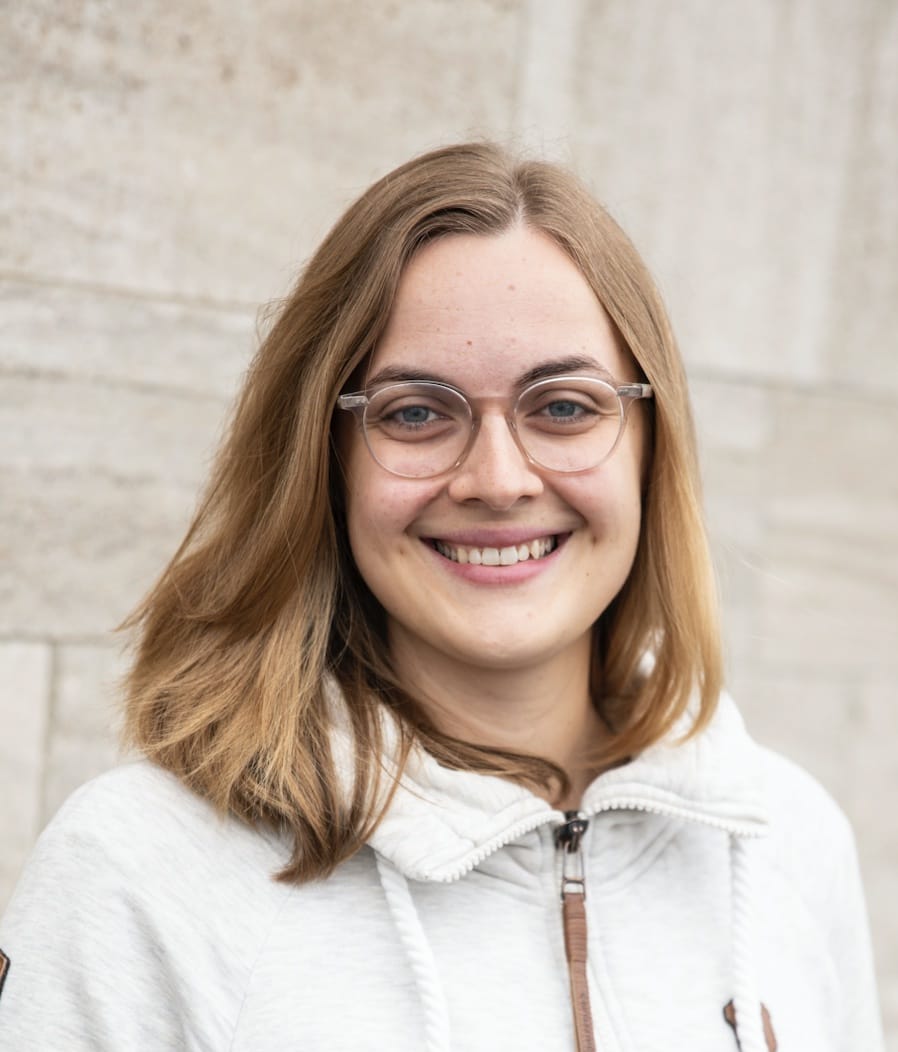 Medienkompetenz und Verbraucherbildung – diese Aspekte der neuen Kompetenzerwartungen brachte GymBo-Absolventin Lena Grube den Business Englisch-SchülerInnen der Klassen 9 und 10 anhand eines interessanten Vortrags zu ihrer Arbeitsweise in einer internationalen Werbeagentur nahe. Ihr thematischer Fokus: Wie wird eigentlich ein Werbefilm gedreht?
Ihr sprachaffines Publikum konnte die Abiturientin des Jahres 2016 vor allem durch ihre mühelos erscheinende Vortragsleistung in fließendem Englisch überzeugen. Woher sie das hat? - Lena schreibt ihre fremdsprachlichen Präsentationskompetenzen zunächst einmal dem Besuch des bilingualen Bildungsgangs zu. Von einem Auslandsaufenthalt in Sydney brachte sie zudem einen Aussie-Akzent und die gelassene Down-Under-Mentalität mit, die den Vortrag – kombiniert mit Fachkenntnis – sowohl sympathisch als auch besonnen erscheinen ließen (vgl. Sie hierzu auch den Beitrag "Blick zurück aufs GymBo" in der Maiausgabe unseres Schulmagazins "Mailbox").
Dass man es im Durchschnitt am Tag mit sechstausend verschiedenen Botschaften von Werbetreibenden zu tun hat, aber nur etwa drei davon memoriert, stellte die GymBo-Absolventin ihrem Vortrag voran: Somit ergebe sich für jede Werbeagentur die Notwendigkeit, ihr Produkt so eindringlich wie möglich zu präsentieren. Gemäß unterschiedlichen Vermittlungszielen – Informationen geben, auf eine Firma aufmerksam machen, das Image einer Marke aufwerten oder Kunden zum Handeln bewegen – stellte Lena unter anderem anhand eines Kurzfilms zur Alzheimerforschung die Intentionen und kreativen Mittel der Werbefilmindustrie vor.
Für die knapp vierzig Business English Schülerinnen und Schüler bot sich somit die Gelegenheit, in den Berufsalltag einer europaweit tätigen Werbeagentur hineinzuschauen, Vokabeln und Phrasen in ihren alltäglichen Anwendungsbereichen zu erleben, Werbemittel zu analysieren und zu erfahren, in welchen Kontexten formales Englisch echt hilfreich sein kann. Ein gleichsam unterhaltsamer wie erhellender Einblick in die facettenreiche Medienkultur von heute.

Text & Foto: Sonja Klever